Gold Circle will host internationally renowned commentator Terry Spargo, who will call some of the features at Greyville on Super Saturday.
Spargo returned to Australia last year after a career that was highlighted by his tenure as the chief broadcaster in Dubai for 17 years.
His first Gold Coast call was back in April of 1976, before he was made the full-time caller at the course in mid-1977. He held the post until August 1993, when Terry Bailey took over.
Spargo has lived on the Gold Coast since returning home and said it was a straight forward decision to accept the offer to return to his old role.
"I grabbed it with both hands," he said.
"I live just a few minutes from the track, if I wasn't working I've been there every Saturday as a punter.
"It was a great place to me when I kicked off, when I was the number three coming through and it certainly helped me get to where I did internationally and I'm very chuffed to be back," he said at the time.
Champion Prawns
With all the regular venues fully booked, Gold Circle, in association with the South African Chefs Association, proudly presents an alternate superbly comfortable way to enjoy the climax of the 2018 Champions Season at the eLan Gold Cup race meeting on Super Saturday 28th July.
Race from the spectacular Silver Ring Room, with elevated views over Greyville Race Course, while browsing and sampling the varying creative offerings of the Exclusive Prawn Experience. Full private Tote and Bar facilities will be available to guests in the Silver Ring and a welcoming glass of wine will be offered on arrival.
To ensure the comfort of all guests, this unique Prawn Experience is limited to 500 persons and tickets at R400-00 (inclusive of entry into the race course and a R30 betting voucher) are available from Computicket – "Prawn Experience at the eLan Gold Cup''.
‹ Previous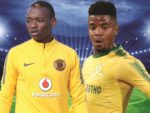 Shell Helix Ultra Cup