A press release issued on 10 July 2018 confirmed that Bookmakers have been granted leave to appeal against the recent judgement allowing totalisator betting on sports pools.
In 2015, all Bookmakers' Associations in South Africa launched Court proceedings seeking to declare the operation of totalisator betting on sports events (other than horse racing) to be unlawful in light of the provisions of the Lotteries Act and the Constitution.  In May 2018, the Pretoria High Court dismissed the application (as reported on Tabnews and Sporting Post).
On the 9th July 2018, the South African Bookmakers' Association successfully applied for Leave to Appeal the judgment, despite the Application for Leave to Appeal being opposed by Phumelela and Gold Circle.  The MEC responsible for gambling in KwaZulu-Natal did not oppose the application.
The Bookmakers submitted to the Court that "an accumulation of interpretive wrong-terms resulted in the incorrect destination having been reached".  After hearing arguments from the parties, Judge Molopa-Sethosa agreed with the Bookmakers that there were reasonable prospects that another Court would come to a different conclusion on the legality of Phumelela and Gold Circle conducting sports pool totalisator betting.
The South African Bookmakers' Association has said that it welcomes the decision, given the important and contentious questions of law and fact which are in issue, and which will now be ruled upon by the Supreme Court of Appeal in Bloemfontein.
‹ Previous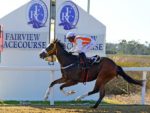 Plenty Of Promise