Some South African owners are seemingly waiting months for their stakes cheques from the Mashonaland Turf Club.
The stakes – paid in US Dollars – are said to be subject to Zimbabwe Reserve Bank sanction.

Owners outlay transport and other costs to race there and most of these are payable up front.
MOTA and the MTC need to resolve this situation urgently with the ZRB as, while the country sadly finds itself in dire economic straits, when there are prospects of not being paid stakes for extended periods, the support of SA owners that does exist is likely to dry up completely.
Click on the image below to read more snippets

‹ Previous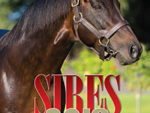 Breeders Handbook Now Available