British racing will adopt a 'one team' model for Stipendiary Stewards beginning in 2019.

The new model, unveiled by the British Horseracing Authority on Wednesday, is intended to raise the bar on how the sport is regulated and how it handles integrity, safety, welfare and the management of risk on the racecourse.
This is the result of an extensive consultation process and review of the sport's stewarding model which commenced in summer 2017.
The new officiating model is intended to improve standards of officiating, increase consistency, transparency and accountability and to bring British racing in to line with our sporting bodies and other racing jurisdictions, while also respecting and utilising the history, tradition and significant expertise of the current model.
The new structure revolves around the approach that raceday officiating should work as "one team" with consistent standards, expertise and professional development, while retaining the ability for objective challenge and endorsement of decisions.
Learn more in this Q & A – CLICK HERE
‹ Previous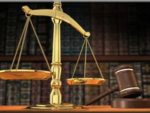 Plattner Runner MR Appeal Dismissed