Former leading South African owner and breeder Markus Jooste is expected to appear before Parliament on Wednesday 29 August.
A former CEO of the embattled Steinhoff, Jooste, whose racing vehicle Mayfair Speculators will be crowned East Cape Champion owners at that region's annual racing awards on 1 September, is expected to face questions with a focus on institutional flaws and challenges existing in our financial regulatory framework or any implementational challenges, which might have caused or given rise to the Steinhoff debacle.
In a press release issued by Parliament, we are advised that the Speaker of the National Assembly, Ms Baleka Mbete, has authorised the Standing Committee on Finance to summon Jooste as well as the former Chief Financial Officer of Steinhoff, Ben la Grange, to give evidence before the relevant committees of Parliament.
Following a legal opinion obtained by the Office of the Speaker, Speaker Mbete gave approval for the inquiry of the Special Committee on Finance into the nature, causes and consequences of the sudden collapse of Steinhoff's share value that resulted in investors and pension funds losing billions of rands, and thousands of jobs being threatened internationally and in South Africa.
The inquiry is not a criminal investigation establishing criminal liability, nor is it a civil inquiry establishing civil liability of Steinhoff or its employees.
‹ Previous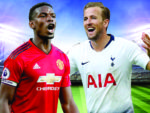 English Premier League Action