Ryan Munger has been appointed first jockey to Glen Kotzen and he will move from Johannesburg to Cape Town by the beginning of October.
Kotzen told Michael Clower: "We had been watching Ryan last season and we were quite impressed. We had a meeting with him and he accepted our offer.
"Obviously he has a lot to learn so far as the tracks and weather conditions in the Cape are concerned but this will come with time. He already has a good rapport with our owners and the horses and what is nice is that he is a natural lightweight."
Last season Richard Fourie was retained by some of the stable's main patrons but this term he has elected to ride freelance.
Munger,22,  was one of the busiest jockeys in the country last season with over 1 300 rides. He finished up in the top ten on the national log with 107 winners.
He said: "I've got plenty of winners on my CV. What I need now are feature-race winners."
Munger only really started riding In Cape Town on anything like a regular basis towards the end of last season and was making just his third visit to the course when riding his first Kenilworth winner on the Andre Nel-trained Room At The Top in June.
He won for Kotzen on Lanza at the end of last month and on Strawberry Wine last Saturday. He has five rides for the stable at Kenilworth on Saturday plus two for Candice Bass-Robinson for whom he has a good record.
www.goldcircle.co.za
‹ Previous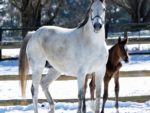 A Star Comes Home