Today's Turffontein meeting on the inside track starts at 12h30 and is a stand-alone on the national programme.
The first race is off at 12h30 and the Bipot gets under way in the second at 13h05.
Geoff Woodruff sounds positive about the Philanthropist filly Fly Though who runs in the second.
1 12:30 – iCREDIT MAIDEN PLATE (3 year-olds)
2 PIECES OF GOLD T Spies: May need it but could be in the money
5 COUNT RADETZKY P F Matchett: Will need the run
6 FLAPJACK P F Matchett: Will need the run
7 MONOPOLIZE P A Peter: Decent sort, each way chance
8 MUSIC IN YOU G J Maroun: Will need the run
9 RIBOUX EN VAR A B Fortune: Will need the run
10 RIGA D'ORA S G Tarry: No comment given
12 VETRI VEL G V Woodruff: Rested due to vaccination but is fit
2 13:05 – IMPENDULO MAIDEN PLATE (3 year-old Fillies)
6 DIAMONDS 'N RUBIES R R Sage: Will need the experience
7 DUCHESSOFMARMALADE C D van Zyl: No comment given
8 FLY THOUGHT G V Woodruff: Shown good work at home, should be competitive if not too green
10 PALATIAL LADY T Spies: Might need the run
12 SUNDOWN P A Peter: Needs further
3 13:40 – ARROW MAIDEN PLATE (3 year-old Fillies)
13 ESEMESS T Spies: Will be green and needs further
5 14:50 – HOLLARD FM 66 HANDICAP (F & M)
8 SASSI MODEL G M Alexander: Will need the run
7 16:00 – SCOR MR 73 HANDICAP
3 ASPRI ASTRAPI M F De Kock: No comment given
8 16:35 – CAMARGUE FM 84 HANDICAP (F & M)
3 NINJARA M N Houdalakis: No comment given
4 HIGH SEAS BEAUTY (AUS) D N Stenger: Will need the run
5 ARTEMISIA G J Maroun: Will need the run
10 CALYPSO DANCER T Spies: May need the run but quartet chance
11 BLINDFOLD S G Tarry: No comment given
12 MATTINA M N Houdalakis: No comment given
13 AFRICAN DYNASTY C D van Zyl: No comment given
9 17:10 – INTUANT INVESTMENTS FM 66 HANDICAP (F & M)
13 VARGRAVES D Nieuwenhuizen: No comment given
Thanks to Phumelela Publishing
‹ Previous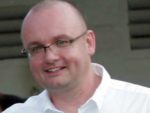 Scott:'Let's Get Our Facts Right'