South African boom apprentice jockey Lyle Hewitson never stops thanking his lucky stars.
Mostly for his four-year meteoric rise from work rider to national champion jockey while still an apprentice – a feat not achieved in South Africa since the legendary Michael Muis Roberts in 1973.
But as much as his whirlwind success has taken him on an amazing upward spiral only the rare few enjoy, the son of ex-jockey Carl Hewitson is not exempt from racing's rollercoaster ride.
‹ Previous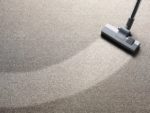 NHA Board Need To Come Clean