There has been a proposal to remove the weight for age (WFA) factor from the merit rated handicapping system in South Africa and thus accord horses nett merit ratings only.
This is an interesting idea and would make it easier for younger horses, suggests David Thiselton on www.goldcircle.co.za
Did you read what Tony Mincione had to say? 
One of the biggest gripes of the merit rating system is that it robs young horses who are good but not top class of two or three wins which they would have earned under the old race figure system.
For argument's sake, a two-year-old colt called Charger enters a maiden over 1400m in late July and only receives 4kg from older horses.
However, the weight for age differential at that stage between him and a three-year-old is 8,5kg and between him and an older horse is 9,5kg.
Charger is a talented horses and beats the field by one-and-a-half length. The line horse is deemed to be the runner up, a 69 merit rated three-year-old. The 1,5 lengths plus an extra 4,5kg have to be taken into account – so Charger is accorded a merit rating of 81, which is a nett merit rating of 62.
Supposing hIs next race was six weeks later in race number five run at Greyville on Sunday, a MR 64 Handicap over 1400m.
The weight for age differential between him and a four-year-old at this time of the year over that trip is 7,5kg and is 8kg between him and a five-year-old.
Charger would therefore have had to give 2kg to What A Scorcher, who is a three-time winner, he would have had to give 3kg to Roys Rolls Royce, a four-time winner, 3,5kg to Brave And Bold, a five-time winner, 5.5kg to Royal Katrina, a three-time winner, and 8,5kg to Gold Chalice, who like himself is a one-time winner.
His trainer is of the old school and immediately perceives his young horse to have been hard done by because under the old race figure system, where weight was basically accorded on the number of wins, Charger would have been receiving weight from all of those multiple winners.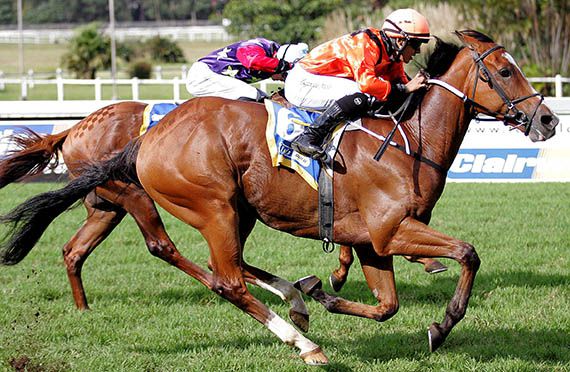 However, the counter argument for those in favour of the merit rated system is that all of those older multiple winners mentioned above would not still be racing as they would have done their dash after winning one or two races.
This would be a discouragement to the smaller owner, who can only afford a quality of horse whose dream scenario, according to the law of probability, would be to be able to compete in low grade handicaps until a ripe old age.
However, introducing the new proposal of ignoring wfa would at least make it easier for the young three-year-old. In the above example, Charger would have come into yesterday's race with his accorded nett merit rating of 62 as opposed to his gross merit rating of 81 minus the wfa allowance, which would have put him on a nett merit rating of 65.
Thus, he would have been 1,5kg better off under the new proposed system compared to the current system.
However, there will be plenty of implications if the new proposal is introduced.
Supposing Charger did run in Sunday's race and for argument's sake finished in a dead-heat for second with a five-year-old, to whom he was giving 3,5kg.
Both horses do not run again until December and then face each other again over the same distance. The young colt should have improved in this time by 2,5kg according to the wfa scale. He would therefore have to give the five-year-old 6kg under the current system.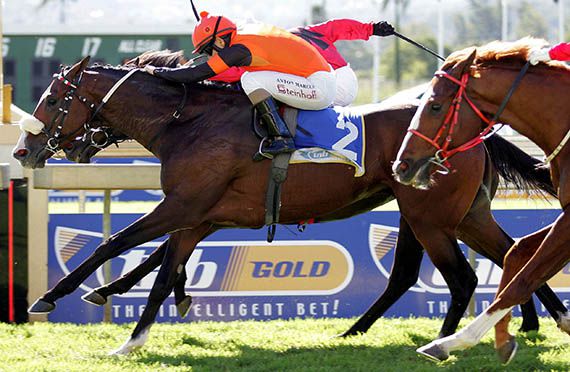 However, under the new proposed system he would still give the horse only 3,5kg, as they will simply be running off the nett merit ratings that they had last been accorded. The young colt in an ideal world should thus beat the five-year-old by two-and-a-half lengths.
Karel Miedema, Editor of the Sporting Post racing newspaper and a doyen of handicapping, pointed out that the above scenario would be in contravention of the NHA racing rule 47.3.2, which states: "a handicap, which shall be a RACE in which the weights to be carried by the HORSES are allocated by the handicapper for the purpose of equalising their chances of winning."
Others would argue that the majority of horses do not improve according to the wfa scale, meaning the above scenario would be acceptable.
However, there are no statistics to back this up and, furthermore, most would argue that a specified three-year-old who is good but not top class would find it harder to win a handicap merit rated 85 in August than it would merit rated 85 in February.
The weight for age scale has also stood the test of time, although from time to time it undergoes adjustments in places like Europe.
Ironically, the most recent adjustments made by the BHA (British Horseracing Authority) in 2017 were designed to remove a clear advantage which the data showed the existing Scale was conferring on three-year-old horses over middle and longer distances in the second half of the season. A sample of over 89,000 runners in handicaps and 5,000 runners in wfa races over a six-year-period was used in the research.
Whichever handicapping system is used, there will be one party which is happy – and others who are not.
The current merit rating system prolongs the careers of moderate horses but can be punishing to horses who find themselves in the gap between average and top class.
Dedicated punters enjoy the merit rated system as it allows them to do their own handicapping and find horses who have been underrated.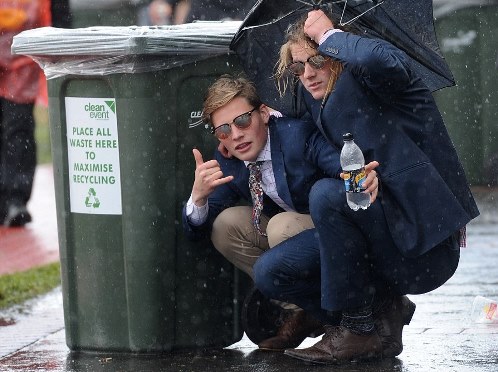 Some other punters would prefer the race figure system, in which many races had one or two horses who were clearly superior at the weights and it thus cut the amount of form study required.
It will be interesting to see whether the new proposal is ever implemented and if so it is sure to stimulate plenty of debate.
-www.goldcircle.co.za
‹ Previous
Tarry Moves On Ready To Run Log