While the water leak that sabotaged a meeting at Turffontein earlier this month may be unrelated to Thursday's Vaal track concerns, as a collective within weeks of each other they do raise questions about the general competency of the track management up North.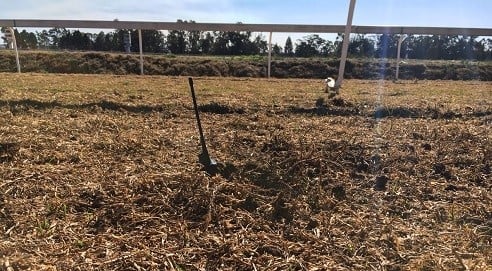 These kind of things happen too often and take us back to loose ends from 2017 and investigations – by Phumelela and the NHA – that don't seem to have produced any results.
Again, we must ask – do the Stipes and track management not do a pre-meeting inspection?
On Thursday, the jockeys raised concerns about the state of the classic track and an impromptu inspection was held after the fourth race. An insider tells us that they were unhappy from the second race already.
The course clearly exhibited holes – see the two way radio in the craters on the pics provided to us.
The official Stipes Report says:
Following the running of race 4 concerns were raised by both trainers and jockeys regarding the underfoot track conditions.  A panel was formed in terms of rule 5.2.3.3 and a track inspection was carried out.  It was deemed safe to continue racing, however, the trainers were granted permission to scratch their horses in terms of rule 4.2.16.  As a result of this races 5, 6 and 7 were rescheduled.
We have learnt that the local track manager was pulled up for providing too much information too freely to the trainers on track. One jockey told us that he failed to understand how with three track options, that they still could not properly prepare the racing surface of the day.
Punters and the tote were affected as some trainers exercised their options to withdraw their runners without penalty.
So that's it?
No investigation by Phumelela or the NHA.
So it will happen again.
‹ Previous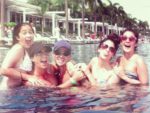 Sunday Racing – Is It Necessary?