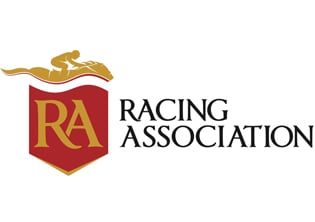 The RA National Board elections are well under way, with voting closing on Thursday, 1 November 2018.
Last week, we chatted to Mike de Kock and Charles Savage.  This week, we feature Dean Alexander, Anthony Joannides and Rob Scott.
Dean Alexander
Dean Alexander is a familiar face to race goers around the country.  Son of top lightweight, Duncan Alexander, brother to Tellytrack darling Julie Alexander and the other half of the Gary Alexander Racing team for the last 37 years, Dean has rock solid racing credentials.
Training is certainly no walk in the park, but Dean says cheerfully, "We've achieved a lot of success over the years and it's been great.  It's been a wonderful journey and I've enjoyed every bit of it.  There are very high highs and very low lows, but that's racing.  It's a roller coaster ride, but in the process I've learned a lot."
Dean has the distinction of being one of the country's youngest stewards, when he was elected onto the board at the Vaal at the age of 27.  He admits that the older Stewards didn't warm to him immediately though.  "Some were quite set in their ways and not always keen on new ideas, but it was a great experience.  I served with a lot of top guys, such as Barry Walters (now on the main board at Phumelela) who was at Gosforth Park at the time as well as people like Graham Beck.  It was fantastic."
After 5 years at the Vaal, Dean joined the Gosforth Park team, where he remained until Phumelela took the reins. "I had 10 years' experience as a steward and served on a lot of different committees including finance, marketing, track and grounds as well as handicapping and programming.  It was good and I learnt a lot."
Why has he decided to stand for the RA board? "I was asked if I'd be interested and the reason I said yes is that I think racing is at a very interesting point.  There are lots of changes happening, which is great and which I'm happy to see.  I think what we really need to do as an industry is stand together.  We've got to unite.  For far too long people have been doing things for personal interest and not necessarily for racing and I think whoever gets on board needs to work together for the good of racing and work with a positive attitude."
What is he hoping to contribute in order to drive things forward?  "I think you've got to be broad-minded and listen to a lot of things, then assess and decide and make the right decisions to take racing forward.  We also have to draw on all the knowledge and all the experience we can, be open to new ideas and then assess and take things forward from there.  I think it's a big challenge, but we're at an interesting time, and if we can be positive about it, racing can only go up and forward and only succeed."
Anthony Joannides
While not from a 'dyed in the wool' racing background, businessman Anthony Joannides nevertheless caught the racing bug early and the bug bit hard. It was spending afternoons in the family's Greek corner café that provided his introduction to racing. "The Lerena family had a hardware store next door to us and rather than have me sitting in my parents' shop all afternoon, they'd take me to the stables."  Further racing ties came via school friends whose parents owned racehorses such as Alf Schafer and Irwin Grams.  "Glen Schafer became a trainer and was assistant to Henry Eatwell at the time and that's how I got to meet Mr Eatwell.   Newmarket was a hub of activity – it was the good old days one remembers," he reminisces.
Interestingly, Anthony is one of the few candidates who has actually experienced life from the saddle and learnt to ride under the mentorship of the late jockeys Rooies Fourie, Warren Bailey and Gordon Sturley. He once even considered registering as a groom so that he could try his hand at race riding. "I contemplated it seriously for quite a while, but eventually gave in to fear.  I take my hat off to our jockeys and seriously appreciate what those guys do up there!"
He learned the ownership ropes working his way up from small shares and getting involved with yards like Oom Nick Claassen and Buddy Maroun, gradually expanding and finally venturing into breeding, even getting involved in the venture to import Fan Club's Mister who stood with Terry Lowe in Gauteng and these days he loves nothing more than to watch the horses he's bred out on the track.  "Breeding is altogether a different game.  You have to have nerves of steel, but I love it. It's just been an absolute passion of mine – to be involved in every which way possible. I asked my mother the other day what it is that's always drawn me and she said in the old days, in the old country, her ancestors were the horse keepers and horse breeders., so it goes back centuries and is something that's always been in the blood."
Professionally, Anthony's interests lie in commercial property. "I started at the bottom of the ladder and worked my way up.  I'm now head of the sales and acquisitions department for a Property Reit, which is a listed entity on the South African stock exchange.  Negotiation is my forte – that's what pushes me forward and keeps me going.  It's also something I love.  It's good to sit and do a deal to buy and develop a property for people to utilise.
So why the RA?
"Mr Wernars hosted an evening for his company last year and I was lucky to be invited. I spent the evening talking to all the people there, explaining how racing works, taking them to parade and start and talking to jockeys and people still phone me to ask whether they can please come again because they enjoyed it so much. That's why Mr Wernars said 'why don't you make yourself available more full time and come on board?'
I really feel strongly that my life is better for racing and would like to reciprocate what it has given me, so I'd like to contribute. I've got horses with Dean, and he said he's also standing.  He was previously a steward and has got a lot of history in the sport.  He knows the rules and regulations.  He said you've done so well, you've explained it, you know the breed, why not impart that to people who don't know about it and try and get more people involved?"
"I feel there's a disconnect between racing and the South African public. In the old days, the entire country stopped for races like the OK Gold Bowl. Now we've sort of been pushed to the back end of the paper and these days we're lucky to get a paragraph. I don't want to say I can fix it, but I would like to try and improve it."
"If I do get selected, my ambition would be to be part of a team that hopefully takes racing to the next phase.  I don't believe one man can make a difference on his own, but I'd like to be part of the team and help them improve and try and move things forward. What I think I can bring is maybe a cross-over / interface between the RA and the SA public at large, but also impart what it's given to me and pass to others."
Lastly, he would also like to improve things from an ownership perspective. "Compared to anywhere else in the world, we're probably close to the bottom of the field in terms of stakes.  If you don't keep owners involved in stakes, you lose owners and if you lose owners, who's going to buy?  And then breeders are going to lose out. The RA Board is tasked with pushing motivations and objectives forward and that's the involvement I want, that's what I'm good at. To sit and discuss and conclude a deal, rather than dilly dally.  I'm very proactive in terms of getting things done."
Rob Scott
Like Dean Alexander, Rob Scott is steeped in SA racing history. The son of Bloemfontein trainer Tom Scott, nephew to the late, great Bloemfontein champion trainer, George Scott and brother to the late KZN trainer, Colin Scott, Rob has been around racing all his life and while not following his family into training, has been a vigorous supporter from the punting and ownership benches.
After two decades in the corporate sector with Edcon, Rob made the leap to racing administration, when he joined Phumelela to head up the Tellytrack team in 2012 and brings a wide ranging skill set to the table.
As the only one of the candidates to have served on the RA board before, we asked him to outline some of its key functions.
"I think the first thing that people need to understand is that the RA is a vital tool because it's the only constructive, properly structured line of communication between owners and Phumelela. From what I've picked up on social media, a lot of people tend to think the RA doesn't do enough to fight for owners' rights with Phumelela, but that isn't true at all. There's a lot of robust and sometimes difficult debate between Phumelela and the RA which doesn't see the light of day, because it's not constructive to have that in the open media. But it's important to know that that is in place."
"The other side of the RA is that the RA and Trust have some pretty big assets that need to be taken care of and one's got to make sure you've got guys on that board who can look after and grow the assets, so that they can be used for the betterment of racing going forward."
Inside Insights
With the benefit of having served six years on the RA Board, Rob has some valuable insights as well as some clear opinions on how to take things forward and he is refreshingly frank.
"I do believe people think we wake up in the morning thinking how we can stuff racing up," he says, only half joking. "But I can assure you, that's not the case. Yes, there are impediments – we don't always have money where we'd like to do certain things and we don't always have the right jockeys for the right horses to implement things. There are issues.  And I think that's why you need a balance on that board."
Rob explains that while there are lots of ideas on how to 'fix' racing, there are no silver bullets and the focus has to be on long term sustainability. "We are at a point where there is work being done to look at how can we manage the racing side of the business more effectively, so to me there are two issues. If the horsemen take back the running of racing, we need to focus on how to make sure the funding remains in place, both now and in the future. The second issue is making sure we are in a position to manage and look after the assets that racing has to ensure its long-term sustainability."
"From my perspective, whatever team is put together and however we position racing going forward, it's important for the RA to have someone who understands how things operate at Phumelela and who knows how we can ensure we get the best deal going forward."
Having already served two terms of office, why is he choosing to stand again? "I've done it for a long time and it would be easy to step down.  I've had a lot of criticism, so it would be easy for me to walk away, but I don't know if that's the best for racing. I've served the board since 2012 and I think once this is done, I've done my piece for racing and that for me is the most important. I applaud the guys who do a lot of time, you take a lot of abuse from guys who don't know what goes on.  If you want to say something, get involved.  If not…."
He is positive about the enthusiastic response to this year's board elections and the fact that there are so many new faces making themselves available. "I think it's great that new guys are wanting to get involved.  We need a new focus and I'm very positive about the future and what's going on. I think one just has to be balanced and manage the sure passing over of batons to ensure things are left in good hands."
"I want to wish all the guys good luck.  Whether I'm in the team going forward or not, I will be available to assist in any way that the guys would like. It's not about personalities it's about making sure racing is left in good hands and has a good future."
Procedure
There are two seats available and five candidates standing for election.  These are:-
Dean Alexander
Anthony Joannides
Rob Scott
Mike de Kock
Charles Savage
Please click the links below for details on the voting procedure, RA pen pics of the candidates and voting papers.
Voting closes at 12H00 on Thursday, 1 November 2018.