The 2018 Ready To Run Sale will be held at the TBA Sales Complex on Sunday 4 November 2018.
Sit back, relax and watch the gallops for a class catalogue – and there is plenty of talk about it being another vintage year!
Click here for the gallops on the  online catalogue

‹ Previous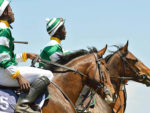 A National Institution!