The annual Jockey Chase will be held at Durbanville Racecourse on Saturday and is being organised by The Coastal Jockeys Association.
Jockeys compete in a 100m sprint on the Durbanville track with the winner holding bragging rights for 2018.
All jockeys are sponsored, with proceeds going directly to charities:
Western Cape Equine Trust
Miracle Kids Safe House
Aldo 'Bolt' Domeyer is the current four-time defending champion but word on the street is that the Hollywoodbets sponsored Ryan Munger has been working up a storm and could upstage the fleetfooted title-holder.
The runners for this year's race:
GRANT BEHR – sponsored by ROBBIE MILLER
Under-rated individual who is well able to give a good account of himself. A serious contender in this year's renewal of this race who knows the course well and based on pedigree should be right there in the closing stages.
LOUIS BURKE – sponsored by GEORGE GATT
The SP Personality of the Week is an animal lover and was a top gymnast at school & has a lot of speed – 100% natural athlete. Could well be the undoing of the more seasoned contenders.
M J BYLEVELD – sponsored by GARTH MILLER
Has soundness issues and is coming off a recent injury lay-off so there are some questions over his fitness. A seasoned contender in this race, so no doubts over his commitment and determination. Sheer willpower may see him surprise us all.
GREG CHEYNE – sponsored by HIGHLANDS PART OF RIDGEMONT
Don't let this friendly face distract from the fact that this is one seriously motivated individual who will be giving everything he's got!
DONOVAN DILLON – sponsored by BOOST
Has gained a lot of experience since first taking part in this race. Should enjoy this trip, likes to race mid-field and come at them from off the pace.
ALDO 'BOLT' DOMEYER – sponsored by DRAKENSTEIN STUD
Undefeated Champion since the inception of this race although there are some first-timers who may present a bit of challenge.
BERNARD FAYD'HERBE – sponsored by SUZETTE VILJOEN
This Cape's top-class heavyweight who has international experience. Fitness over this course & distance will not be an issue as his activities are well documented on Facebook.
RICHARD FOURIE – sponsored by MORRIS VEE SPORTS BETS
Always gives of his best over course & distance.
ROBERT KHATHI – sponsored by JAY MOODLEY
Tough as teak & always puts his best foot forward. Could have what it takes to topple the champion – possibly by blinding him with his dazzling smile.
SANDILE MBHELE – sponsored by MAYESH CHETTY
Newcomer to this challenge who hails from Durban originally – could be the undoing of the champion!
ATHANDIWE MGULDWA – sponsored by KEN TRUTER
Another newcomer to this challenge – watch!
RYAN MUNGER – sponsored by HOLLYWOODBETS
Avid follower of all sports and achieved Regional Colours for Cricket – could surprise…
LOUIS MXOTHWA – sponsored by Lance Sherrell
Another newcomer to this challenge – no doubts over fitness as he has had training on the uphill tracks at Woodhill Racing.
CORNE ORFFER – sponsored by KLAWERVLEI STUD
Believed to have a steady galloping pace with a late burst of speed, but hasn't troubled the judge in previous renewals of this race.
LIAM TARENTAAL – sponsored by Preggy Somasundram
Also new to this challenge, but has some international experience.
MORNE WINNAAR – sponsored by Julia Pillbeam, Soetendal Estate
A man of few words and currently in good form. Always capable of delivering a surprise late rally.
‹ Previous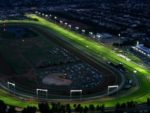 'Year Of Disappointments & Challenges'