It's the stuff of movies!
A Chinese billionaire who can't speak a word of English, but easily recognises dollar signs, concreter Abram Savage, bus driver Michael Waddington, council worker Brad Playford, electrician Damien Yates and cancer survivor Peter Piras enjoyed Redzel's great second win in the Everest on Saturday.
Other than the rich man from the East, the owners could be seen as classic Aussie battlers – that's apart from the fact their super horse has now won A$16 million, three quarters of which has come from his two Everest wins.
Click on the image below to read more Short Head snippets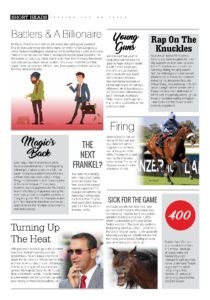 At current rates of exchange, that equates to a cool R162 million.
Watch the jockey cam carried by Kerrin McEvoy on the winner.
‹ Previous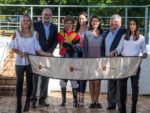 Agent's Classic Path