Milnerton trainer Dan Katz has a plan to win the Algoa Cup later this month!
He is one of a handful of Western Cape trainers who will be descending on Port Elizabeth at the end of the month for the running of R350 000 Listed Algoa Cup over 2000m on Sunday 28 October and the Listed Racing Association Plate for three-year-olds over 1600m on Friday 26 October at Fairview Racecourse.
Tabnews reports that Justin Snaith has been a regular supporter of racing in the Eastern Cape, so it comes as no surprise to see his runners among the entries, but Candice Bass-Robinson, Glen Kotzen, Vaughan Marshall and Dan Katz also have nominations for the two races.
Sean Tarry, whose runners finished first and second in 2015 when Stonehenge touched off Orchestrated, has entered lightly raced Helios who has a record of one win and two places from three starts.
Snaith has entered Doublemint who is likely to go off favourite if he runs. He has two Grade 3 wins to his credit – the Politician Stakes and the Winter Derby, both at Kenilworth – and placed behind unbeaten Rainbow Bridge in both the Winter Guineas and Winter Classic.
Snaith's other entries are Magnificent Seven, Strathdon and Master's Eye.
Bass-Robinson has entered Ballad Of The Sea, Ollivander and Pacific Chestnut while Kotzen has Fellow Traveller.
Marshall has entered Potawatomi and Provocateur in the Racing Association Stakes.
They will all have to hold off the local challenge which will be headed up by Alan Greeff, Yvette Bremner, Gavin Smith and Sharon Kotzen.
ALGOA CUP (Listed) – Entries
6
Arabian Dynasty
Alan Greeff
81
27
Ballad Of The Sea (AUS)
Candice Bass-Robinson
82
17
Cape Rebel
Tobie Spies
85
13
Chappaquiddick
Gavin Smith
76
18
Desert Wisdom
Jacques Strydom
87
7
Doublemint
Justin Snaith
101
2
Fellow Traveller
Glen Kotzen
82
5
Fire In The Belly
Alan Greeff
99
28
Free Agent
Tara Laing
80
26
Frikkie
Jacques Strydom
81
20
Helios
Sean Tarry
77
15
It Is Written
Tara Laing
85
22
Jailhouse Rock
Justin Snaith
80
11
Kimberley Star
Alan Greeff
95
3
Laws Of Succession
Yvette Bremner
95
19
Mac De Lago (AUS)
Dan Katz
101
1
Magnificent Seven
Justin Snaith
91
8
Mangrove
Yvette Bremner
89
16
Master's Eye
Justin Snaith
100
29
My World
Tara Laing
88
0
Ngaga (AUS)
Andre Nel
99
4
Ollivander
Candice Bass-Robinson
89
30
Pacific Chestnut
Candice Bass-Robinson
81
10
Plano
Tara Laing
87
9
Querari Viking
Sharon B Kotzen
81
0
Run Red
Andre Nel
82
23
Sabbatical
Justin Snaith
89
14
Stormy Eclipse
Tara Laing
96
21
Story Of My Life
Gavin Smith
85
12
Strathdon
Justin Snaith
102
25
Western Wu
Alan Greeff
88
24
Widow's Lamp
Yvette Bremner
96
(32)
RACING ASSOCIATION STAKES (Listed) – Entries
22
Alfeo
Alan Greeff
95
6
Aloysius
Alan Greeff
74
13
Cape Leopard
Jacques Strydom
72
5
Clouded Hill
Justin Snaith
95
9
Emerito
Gavin Smith
74
23
Frank Lloyd Wright
Justin Snaith
90
20
Handre The Hero
Sharon B Kotzen
72
14
Herodotus
Glen Kotzen
80
8
Just Chaos
Sharon B Kotzen
89
1
Madame Speaker
Alan Greeff
92
12
March Music
Yvette Bremner
85
15
More Magic
Candice Bass-Robinson
84
4
Open Fire
Yvette Bremner
73
11
Pomaceous
Gavin Smith
76
17
Potawatomi
Vaughan Marshall
83
19
Provocateur
Vaughan Marshall
89
7
Run For Gold
Yvette Bremner
74
2
Sacred Arrow
Candice Bass-Robinson
92
21
Seattle Force
Glen Kotzen
85
18
Silvari
Yvette Bremner
0
3
Tasunke
Yvette Bremner
74
16
The Highway Man
Gavin Smith
80
10
Wildcat
Gavin Smith
76
(23)
‹ Previous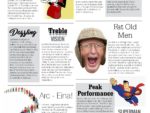 A Joint Statement – As It Were