Phumelela cannot be blamed for thinking that somebody somewhere doesn't want the Grand Heritage of 2018 to be run – in any form.
Originally carded for the Vaal on 29 September, the race was postponed until 13 October in view of track issues.
Then earlier this week, the experts realised that they had misjudged the Vaal turf's ability to rehabilitate itself.
With 28 horse capacity an issue on the Turffontein inside track, some creative thinking saw the field chopped in two and reconfigured, with the winning duo promised a match race some time in December.
Now Mother Nature, who, fairly or unfairly, took part of the fall for the Vaal track issues, has dished up another curved ball.
The weatherman says that thunder showers and 100% precipitation will be the order of the day on Saturday.
So what to do?
Turffontein is a stand alone local meeting on Saturday. Greyville is carded for Sunday. But we know it's not a simple case of rescheduling for Sunday given the commingling requirements and other issues.
Let's hope we get through the meeting.
Here are some of the firs-timer and rested horse comments so long – but with far too many 'no comment given' inserts, as usual.
Study hard and let's be positive!
1 12:05 – WSB.CO.ZA MAIDEN PLATE (3 year-old Fillies)
4 BATED BREATH P F Matchett: Will need the run
5 GOLDEN SEMENYA M Mahiakola: Working well
10 ISLE DE FRANCE M F De Kock: No comment given
12 MISS JAGGER C D van Zyl: No comment given
2 12:40 – WSB BET WITH THE BEST MAIDEN PLATE (3 year-olds)
1 EPIC DREAM C Dawson: Not at peak fitness, hoping for a nice come on run
7 DREAM DESTINY J A Soma: No comment given
8 FLAME FELLA R R Sage: No comment given
10 PAUSED S J Gray: No comment given
13 TURF MASTER H E Adamson: No comment given
14 AFRICAN DAISY S G Tarry: No comment given
3 13:15 – WSB LEADERS IN ANTEPOST FM 91 HANDICAP (F & M)
1 CASHEL PALACE A G Laird: No comment given
4 CHARIOT OF GOLD S G Tarry: No comment given
4 13:55 – RACING AT ITS BEST ASSESSMENT PLATE
1 SOCIAL ORDER S G Tarry: No comment given
2 SILVER GOD S G Tarry: No comment given
5 14:35 – WSB BEST PRICES FM 73 HANDICAP (F & M)
8 BECKONING S J Gray: No comment given
6 15:15 – WSB GRAND SERIES CONSOLATION (Non-Black Type)
1 TANDAVA (ZIM) G Terzi: No comment given
2 MR WINSOME M N Houdalakis: No comment given
11 WHOSETHEBOSSNOW G V Woodruff: Done some very good work at home, should be fit for the race
Thanks to Phumelela Publishing
‹ Previous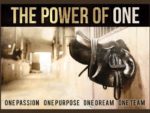 Hyde Assumes CEO Responsibilities