The NHA has warned licenced officials that irrespective of recent changes in local cannabis legislation, NHA Rules still apply.
Prohibited substances in horses are covered by Rule 73.4.2, while banned substances in riders are covered by Rule 77.2.2.
The NHA cautioned that preparations produced from any Cannabis plant species contain tetrahydrocannabinoids (THC), which could result in a positive finding in horses and riders.
Click on the image below to read more

Private use of cannabis got the the go-ahead from the Constitutional Court as of Tuesday 18 September.
The official status for dagga is that it is now "decriminalised". However, dealing marijuana, selling it on to others or smoking it outside the confines of your own home remains an illegal practice.
The official line is that adults are allowed to grow, use and cultivate the substance on their own property.
Everything else – including the potential for sin taxes plus the "where and when" of how users can buy dagga – must be outlined by government.
‹ Previous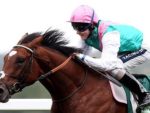 Enable – A Glorious Cartier Double?