Reports filtering through that the Randjesfontein Training Centre has been sold are incorrect.

A spokesman for the Racing Association told the Sporting Post on Friday that Entrepreneur Tumelo Matsose (pictured) had in fact leased the Coffee Shop on the property.
"The facility has been upgraded and the idea was that we bring in a specialist who could both provide owners and visitors with a better dining experience, as well as bring in a wider demographic of visitors. This serves a dual purpose of having the facility managed by somebody who is focussed on delivery, while leaning on their network and ability to attract a wider market."
The reports on the www.destinyman.co.za website are thus incorrect.
‹ Previous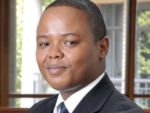 Randjesfontein Sold