Singapore based SA trainer Ricardo Le Grange has enjoyed a purple patch of feature race success in recent months and will be sourcing new stock for his powerful operation when he travels to Australia for the Magic Millions 2yo's In Training Sale to be held on 9 October.
This sale has been very successful for regular visitor Ricardo Le Grange.
Mokastar and Captain Jamie were both bought on the 2016 sale and have already earned SG$624,000 between the two, with 8 wins including group placings
"Horses are at the age where they can be exported straight away and get into racing very soon, and there is also the added benefit of seeing the horse's actions and movement,"Le Grange told the Sporting Post.
He is in the process of putting together partnerships and syndicates and is looking for investors at a  basic share structure of 25%.
With increasing support from South Africa, where keep costs had spiralled exponentially and stakes had stagnated, the mathematics of racing horses in Singapore makes appealing economic sense. Singapore is known to be one of the best managed racing jurisdictions anywhere on earth.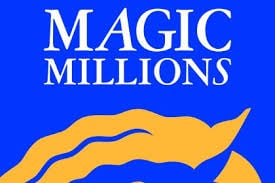 To be held at the Gold Coast Sales Complex on October 9, the sale features 219 exciting prospects with buyers looking to secure their next stakes winning star.
Already some 23 graduates of last year's catalogue have been winners for their connections headlined by recent Aushorse Golden Horseshoe winner Lim's Lightning and Australian juvenile stakes winner Krone.
"This is a two-year-old sale with proven stakes results for buyers," Magic Millions Managing Director Barry Bowditch said. "From the last six editions of the sale 46 stakes performers have emerged."
See the catalogue here & watch the breeze-ups
"The Gold Coast 2YOs in Training Sale produces more winners and has the best strike rate of the three breeze up style auctions in Australasia. The reason for this is the professionalism of our vendors who are among the most experienced two-year-old sale vendors in the region."
In a boost for buyers 120 lots are BOBS Eligible, 54 are nominated to the Magic Millions Race Series, 12 are nominated for the Golden Slipper, 6 for the Blue Diamond Stakes and 33 lots are QTIS Fully Paid. Some 34 lots are Super VOBIS Nominated while another five are VOBIS Gold Nominated.
"I'd be happy to assist with any enquiries prior to 9 October. I may be contacted via my website or directly on my email address. A Restricted Maiden race's prize money is SGD$85,000 – of which an owner receives 48.25%. This would cover the costs of the maiden winner's annual 'keep', excluding vet bills. Every week we have a R1 million rand race and an R850 000 race. I invite existing or new owners to consider the options,"said Le Grange.
Email Ricardo on [email protected] –  or visit his website www.ricardolegrangeracing.com
Racing twice weekly all year round, with only a short break in December, besides the attractive financial model, the chief attraction, for a South African owner is direct access from Singapore on to the world stage, which includes destinations like Hong Kong, Dubai, Japan and even Korea.
‹ Previous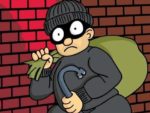 Still A Wee Problem?