The new board of the Western Province Regional Racing Association has its first scheduled meeting this week.
Chairman Jonathan Snaith told Michael Clower on Monday: "We have many positive and interesting points to discuss – the focus being owners in the Western Cape and how to make their racing experience more enjoyable and exciting.
"The mission of the Racing Association is to protect and support the interests of the sport of horseracing in general and the interests of the owners in particular. It is all quite exciting because we are a youthful board with lots of fresh ideas."
Snaith stressed that stakes, and their increases, are decided through the national board of the Racing Association and the Racing Trust along with the operators. But he added: "As a board we will make every effort to ensure that the Western Province gets its fair share. This is decided on a percentage split nationally. "
His fellow directors are Green Street Bloodstock supremo Justin Vermaak, Avontuur's Philip Taberer and Craig Kieswetter of the Ridgemont Highlands powerhouse.
‹ Previous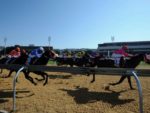 Fairview The Local Venue Today