The National Horseracing Authority confirms that at an Inquiry held in Durban on 28 November 2018, Apprentice Jockey Ashton Arries was charged with a contravention of Rule 58.10.2.

This arose in that as the rider of GREEN ICE he misused his crop by intentionally striking Apprentice Jockey Jason Gates, the rider of ZILLA, at approximately the 350m in Race 5 at Greyville Racecourse on 14 November 2018.
Apprentice Jockey Arries pleaded guilty to the charge.
The Inquiry Board found Apprentice Jockey Arries guilty and imposed a penalty of a suspension from riding in races for a period of 15 days.
Apprentice Jockey Arries has the right of appeal against the penalty imposed.
‹ Previous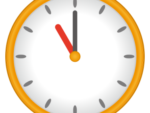 Vaal Today – Revised Racetimes