South African punters are in for a treat today and tomorrow as Tellytrack will be broadcasting all the races from the Breeders' Cup meeting from Churchill Downs, Kentucky, in the USA.

The Breeders' Cup World Championships is a two-day, $30 million (R444million) extravaganza attracting the best horses, trainers, and owners from across the globe.
Because of the commingled pools, punters in SA must note that the minimum bet amounts vary between R2 and R32. But that also means they could be in for a cash bonanza as some of the pools are expected to be whoppers.
Here's The Time / Betting Menu:
COMMINGLED
LOCAL
02-Nov-18
SA TIME
WIN
SHOW (SA PLACE)
EXACTA
DOUBLE
PICK 3
PICK 4
PICK 6
SWINGER
TRIFECTA
PA
RACE 1
18:55
*
*
*
*
*
*
*
RACE 2
19:28
*
*
*
*
*
*
*
*
RACE 3
20:02
*
*
*
*
*
*
*
*
RACE 4
20:36
*
*
*
*
*
*
*
*
RACE 5
21:21
*
*
*
*
*
*
*
RACE 6
22:00
*
*
*
*
*
*
*
*
RACE 7
22:40
*
*
*
*
*
*
*
*
RACE 8
23:22
*
*
*
*
*
*
*
RACE 9
00:05
*
*
*
*
*
*
RACE 10
00:43
*
*
*
MINIMUM (RAND)
32,00
32,00
32,00
16,00
8,00
8,00
32,00
2,00
6,00
6,00
INCREMENT (RAND)
16,00
16,00
16,00
16,00
8,00
8,00
32,00
1,00
1,00
1,00
FRACTIONAL BETTING
NO
NO
NO
NO
NO
NO
NO
NO
YES
YES
COMMINGLED
LOCAL
03-Nov-18
SA TIME
WIN
SHOW (SA PLACE)
EXACTA
DOUBLE
PICK 3
PICK 4
PICK 6
SWINGER
TRIFECTA
PA
RACE 1
16:45
*
*
*
*
*
*
*
RACE 2
17:15
*
*
*
*
*
*
*
*
RACE 3
18:00
*
*
*
*
*
*
*
RACE 4
18:38
*
*
*
*
*
*
*
*
RACE 5
19:16
*
*
*
*
*
*
*
*
RACE 6
20:04
*
*
*
*
*
*
*
*
RACE 7
20:46
*
*
*
*
*
*
*
RACE 8
21:36
*
*
*
*
*
*
*
*
RACE 9
22:16
*
*
*
*
*
*
*
*
RACE 10
22:56
*
*
*
*
*
*
*
RACE 11
23:44
*
*
*
*
*
*
RACE 12
00:22
*
*
*
MINIMUM (RAND)
32,00
32,00
32,00
16,00
8,00
8,00
32,00
2,00
6,00
6,00
INCREMENT (RAND)
16,00
16,00
16,00
16,00
8,00
8,00
32,00
1,00
1,00
1,00
FRACTIONAL BETTING
NO
NO
NO
NO
NO
NO
NO
NO
YES
YES
‹ Previous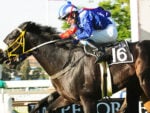 Betting On Charity