Saturday's Gr2 Charity Mile winner Coral Fever tops the weights for the R2 million Gr1 Summer Cup to be run over 2000m at Turffontein on 1 December 2018.
Mike de Kock's lightly-raced four-year-old Buffalo Bill Cody (pictured) is also amongst the entries.

The smart galloper brought gooseflesh to observers from the commentary box to the grandstand to the homes of armchair punters as he sped away to record his fourth win from five runs, well stripped after a five-month break in a MR103 Handicap over 1600m.
Bred in the Northern Hemisphere, Mike has always maintained that Buffalo Bill Cody will improve with maturity to extend his natural racing ability. He has taken firm steps towards his peak in his time off and with undoubtedly even more to come, he's a racing prospect to be followed with great interest.
Mike de Kock's website reports that Buffalo Bill Cody has the element that separates top horses from good ones – he can quicken off a high cruising speed.
When you think he's at top speed, there's another gear to come! He blew his rivals away early and, simply going through the motions for Randall Simons over the last 100m, clocked 96,48s. This was a tiny split slower than the time recorded over the same distance by Coral Fever, a hard-ridden Gr2 winner in a driving finish an hour earlier.
Mathew de Kock commented on Sunday:
"Buffalo Bill Cody is very smart. He's a machine. We'll be sitting down to plan his next few races this week and putting our heads together because he is versatile and it looks like he'll see out 1800m and even 2000m, so the Victory Moon Handicap and the Summer up are options, and of course the Queen's Plate in January. But nothing is firm yet, we'll see."
G-BETS GAUTENG SUMMER CUP (Grade 1)
0
Coral Fever
(6G)
60
120
BA
Robbie Sage
0
Cascapedia (IRE)
(5M)
54.5
109
BA
Mike de Kock
0
Hero's Honour

Scratched

(4G)
54
109
A
Gary Alexander
0
Roy Had Enough (AUS)
(4C)
54
109
A
Frank Robinson
0
It's My Turn
(6G)
54
108
A
Dean Kannemeyer
0
Liege
(6G)
54
108
AT
Sean Tarry
0
$Made To Conquer
(5G)
54
108
A
Justin Snaith
0
Romany Prince
(6G)
53.5
107
A
Ormond Ferraris
0
Sabina's Dynasty
(5M)
53
106
A
Paul Peter
0
Like A Panther
(4C)
52.5
106
A
Mike de Kock
0
Dawn Assault
(5H)
52.5
105
BAT
St John Gray
0
Social Order
(5G)
52.5
105
BAT
Sean Tarry
0
Full Mast
(4G)
52
105
BA
M G Azzie/A A Azzie
0
Noble Secret
(4G)
52
105
A
Mike de Kock
0
Bulleting Home
(7G)
52
104
A
Sean Tarry
0
Crowd Pleaser
(5G)
52
104
A
J A Janse van Vuuren
0
Tilbury Fort
(5G)
52
104
AT
Sean Tarry
0
Takingthepeace
(4F)
51.5
104
A
Mike de Kock
0
Deo Juvente
(7G)
51.5
103
A
Geoff Woodruff
0
Safe Harbour

Scratched

(5M)
51.5
103
AT
Sean Tarry
0
Infamous Fox (AUS)
(4G)
51
103
A
Candice Dawson
0
Arctica
(6G)
51
102
BA
M G Azzie/A A Azzie
0
Secret Potion
(4F)
50.5
102
A
Geoff Woodruff
0
$Dark Moon Rising
(5G)
50.5
101
A
Paul Lafferty
0
Puget Sound

Scratched

(4G)
50
101
A
Mike de Kock
0
Silver Thursday

Scratched

(4F)
50
101
A
Mike de Kock
0
French Navy
(7G)
50
100
AT
Sean Tarry
0
Tandava (ZIM)
(6G)
50
100
A
Gokhan Terzi
0
Buffalo Bill Cody (IRE)
(4C)
49.5
102
A
Mike de Kock
0
Fort Ember
(6M)
49
98
BA
Paul Peter
0
Cash Time
(4G)
48.5
98
A
Ashley Fortune
0
Captain Splendid

Scratched

(6G)
48.5
97
BA
Dorrie Sham
0
Roy's Riviera (AUS)
(4F)
48
97
BA
Frank Robinson
0
Bankable Teddy
(6G)
48
96
AT
David Nieuwenhuizen
0
Mr Winsome
(6G)
47.5
95
A
Lucky Houdalakis
0
Sylvan On Fire
(5M)
47.5
95
A
Candice Dawson
0
Gambado
(4G)
47
95
A
Alec Laird
0
Pietro Mascagni

Scratched

(4G)
47
95
A
Mike de Kock
0
Silver God
(4G)
46
93
BAT
Sean Tarry
0
Top Shot

Scratched

(7G)
45.5
91
AT
Gary Alexander
0
Divine Odyssey
(4G)
45
91
A
J A Janse van Vuuren
0
Soldier On

Scratched

(4G)
45
91
A
Stuart Pettigrew
0
Warrior's Rest
(4G)
45
91
A
Sean Tarry
0
Tambalang

Scratched

(5M)
45
90
AT
Sean Tarry
0
American Landing
(4C)
44.5
90
A
Brett Crawford
0
The Rising Legend
(4G)
44
89
A
Geoff Woodruff
0
Kilrain
(7G)
44
88
A
Mike de Kock
0
Royal Utopia
(5M)
43.5
87
BAT
Candice Dawson
0
Insignis
(4F)
43
87
A
Geoff Woodruff
0
Orpheus
(4G)
43
87
AT
M G Azzie/A A Azzie
0
Top Classman
(4C)
42
85
BA
Frank Robinson
0
Full Of Attitude
(4G)
41.5
84
AT
Joe Soma
0
Odd Rob

Scratched

(7G)
41.5
83
AT
Gary Alexander
0
Tirzan
(5G)
40
80
AT
Joe Soma
0
Chariot Of Gold

Scratched

(4F)
39.5
80
A
Sean Tarry
0
Condor Gulch (IRE)

Scratched

(4C)
39
81
BA
Mike de Kock
0
Whosethebossnow
(5G)
39
78
A
Geoff Woodruff
0
Come The Day

Scratched

(4C)
37
75
A
Chris Erasmus
(58)
‹ Previous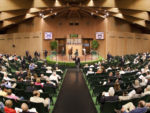 Breeders – Global Trends Discussed