Veteran comeback jockey Mark Khan rode many winners in the 90's for his good friend and longtime Cape owner Eddie Powell.
The pair teamed up for one of their biggest ever paydays at Turffontein on Saturday when Bye Bye Rocket stayed on in a thriller to win the inaugural Monaco Million Maiden Sprint.
Khan is part owner of the Hemel 'N Aarde Siud-bred Rock Of Rochelle gelding who was following up on an eyecatching second on debut three weeks ago. He is trained by Paul Matchett.
In an age of pressured stakes and spiralling costs, a R1-million race for maidens was always going to have its detractors and supporters. The only conditions, besides maiden status, was that the entrant had to have run at least once and that no trainer could have more than one runner.
Africa's richest race for non-winners was sponsored by Prince Albert II, the reigning monarch of Monaco, and several businessmen in the principality, and was the brainchild of Mike Wittstock, whose daughter Charlene is married to the Prince.

Bye Bye Rocket banked half of the R1-million prize with R175,000 for second, R100,000 for third and progressively less for the next seven finishers. The 10th runner to finish, David Niewenhuizen's Tarzan, banked R10 000.
Mark Khan rode a composed race and kept his mount going to hold off a sustained late charge from the tote favourite Against The Grain in a time of 67,48 secs.
Lyle Hewitson was unseated from runner-up Against The Grain just after the line, but was soon on his feet and fulfilled his engagements for the rest of the afternoon.
Bye Bye Rocket, a maiden winner of 1 of his 2 starts took his earnings to R519 000!
‹ Previous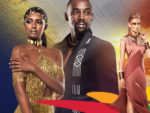 Sun Met – Book Early!