Horseracing history is set to be made on 16 January 2019 when the first superstars from the racing fraternity will be inducted into the South African Hall of Fame.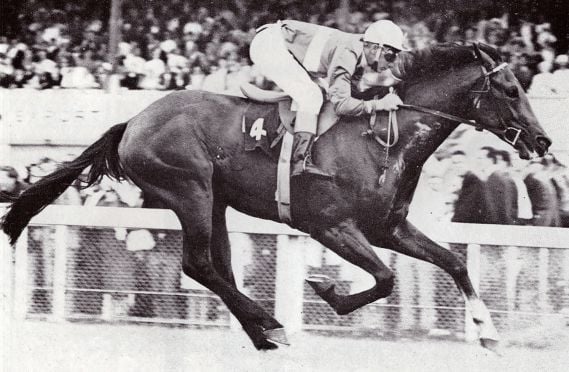 This is arguably the most important moment in the history of South African horseracing, as it not only sees the first equine inductees into the SA Hall of Fame, but also recognises the sport of horseracing with its rich legacy as an integral part of our national heritage.
One horse, one jockey, one trainer and one owner – from any era – will be nominated for induction into the Hall of Fame.
When the first equine inductees are announced at the Grand West Casino in Cape Town, it will put the country's equine heroes on par with legends like Gary Player, Penny Heyns, Ladysmith Black Mambazo, the 1995 Rugby World Cup winning team, Gé Korsten, Jacob "Baby Jake" Matlala and of course Nelson Mandela.
"It really is a momentous occasion for the sport of horseracing," said Rob Collins, Group Chief Strategy and Operations Officer of Sun International, custodians of the South African Hall of Fame.

"With a history spanning more than a century, the sport of horseracing has produced legends beyond compare. It is a privilege and an honour to see them recognised for their role in building the Rainbow Nation."
The South African Hall of Fame, established in 2015, strives to tell the stories of extraordinary achievers while celebrating their holistic accomplishments, not only their talent, skill and successes.
"Through this we strive to inspire individuals to dream, and reach their full potential which in turn puts them in the position to make a difference in South Africa," reads the vision of the Hall of Fame.
The South African Hall of Fame has three Core Ideologies: To celebrate, inspire and empower.
"To see racing legends inducted into the South African Hall of Fame is a dream come true for everyone who has ever been involved in racing," said John Stuart, CEO of Phumelela.
The names of the inductees will be announced on the day of the barrier draw for the Sun Met.
Clyde Basel, Racing Executive from Phumelela, has been tasked to set up a committee charged with the nomination process.
"Once the committee has been finalised and the criteria for the nomination process agreed upon, we will most definitely involve the public in the process," said Basel.
"It will be an enormous responsibility to choose the first four equine inductees, and the wider the net is cast, the bigger our chance of identifying the four most deserving individuals. That is why we will ask input from the public and racing experts."
Media Release – Phumelela Gaming & Leisure Pty Ltd – 21 November 2018
‹ Previous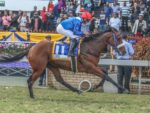 Dingaans – Favourite Scratched