The South African horseracing industry needs to pull finger and  put its collective heads together and make comments for unraced and rested horses mandatory and a rule of holding a licence.

As a punter, I rely on information to make my decisions. I am not connected to any yard and am not privvy to inside information.
Dave Wright of Cape Town writes in the Sporting Post Mailbag that if he  wanted to gamble without the use of his brain, he'd go and sit in a casino and play roulette.
I would certainly get treated a lot better and be made to feel a lot more welcome than I do in the average tote or racecourse – but that's a debate for another day.
Does horseracing really want my gambling rand?
I make use of the comments kindly provided by Phumelela and published by the Sporting Post on a daily basis.
In the list for Saturday's meeting, even Mike de Kock and Geoff Woodruff gave 'no comments'. So between Tarry, de Kock and Woodruff , three of the leading yards in that region simply did not come to the party!
TURFFONTEIN INSIDE 17 NOVEMBER 2018
1 12:30 – ITSARUSH.CO.ZA WELCOMES YOU MAIDEN PLATE (F & M)
8 SEVENTH LIGHT S G Tarry: No comment given
9 SUPER FINE G M Alexander: Could place if not too green
2 13:05 – BETTING WORLD – 087 741 2777 MAIDEN PLATE (F & M)
2 KUTAMBA S T Pettigrew: No comment given
3 CLEAR WINTER DAY G J Maroun: Will need the run
6 HIT THE ROAD H E Adamson: First run for stable, working nicely and hoping for improvement
9 STARLIGHTTEMPTRESS G V Woodruff: No comment given
4 14:15 – LONACI JACKPOT SPECIAL MAIDEN PLATE (F & M)
5 LADY DEFENDER D Nieuwenhuizen: No comment given
7 16:05 – SOCCER 6, 10 and 13 ASSESSMENT PLATE
5 SILVER THURSDAY M F De Kock: No comment given
8 16:35 – INTERBET.CO.ZA 0861 150 160 FM 88 DIVIDED HANDICAP (F & M)
5 LADY VAL (AUS) M F De Kock: No comment given
9 17:10 – NEXT TURFFONTEIN RACE MEETING IS SATURDAY 24 NOVEMBER FM 70 DIVIDED HANDICAP (F & M)
4 WRITTEN S G Tarry: No comment given
So who is fooling who?
In Gold Circle territory, the supposed forerunners of transparency, we are now down to no comments at all – but have the barrier trials for unraced and those that haven't run for 120 days.
Firstly, who has the time to go and pull out the Barrier Trials from the library and rewatch them? I love the game, but to fund my passion, I also work for a living.
And is there any point in watching them? There is no onus on the jockey to ride his horse out and I read in the SP Digest that top trainer Duncan Howells says he finds the trials more confusing than ever in this format. If this seasoned horseman can't read them, how do I?
So what is the answer and what happened to the news that trainers would be obliged to comment when accepting his first-timer or rested horses at the NRB?
Like so many aspects, the transparency pledge by the racing operators is largely window dressing and half-hearted lip service.
If you can't sort this simple stuff out, how do you get people to the track or find new sponsors?
Come on – where is the industry leadership again?
Ed – we receive the comments from Phumelela, but these only cover certain trainers at Phumelela tracks. Gold Circle trainers are not interviewed. We have previously investigated the aspect of comments being required at point of acceptance by the NRB. These could then be fed through to all points of information.
‹ Previous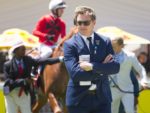 Make The Rules Clearer