Mick Goss was as gracious as ever as he accepted his Lifetime Achievement Award at the KZN Breeders Awards dinner at the Fordoun Hotel on Saturday evening.
"Saturday evening was one of those occasions, as good as any we've known since the Summerhill gates were first opened in the dawn of 1979," said the eloquent multiple champion breeder.
In his acceptance speech Mick Goss remembered the people that've made Summerhill what it is, customers and staff alike, their stewardship of the land, the blessings of nature and an environment with comparable richness; and of course, those great horses that have carried the brand to international renown.
January marks the 40th year of Summerhill's involvement in the breeding business. "Like Formula One, racing is as tough as old boots, it's all about winning and sadly in a game where there's often only a whisker in it, second still sucks. So, when your number's up and there's silverware on the table, take it with both hands and enjoy the moment!" said Mick.
‹ Previous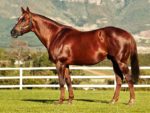 A Summer In The Woods