The catalogue for the 2019 Cape Premier Yearling Sale has been published online and is available on the CTS website.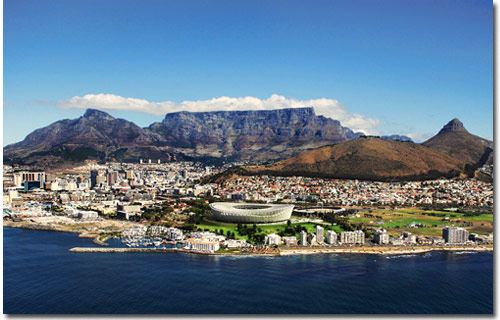 The sale will be staged on Wednesday 23 January and 226 high quality lots have been catalogued.
Visit www.capethoroughbredsales.com for more
The sale has a wonderful representation of top sires, starting with leading internationals Camelot (4), Frankel (2), Uncle Mo (2) and Zoffany (2), to South Africa's Top 5 Captain Al (9), Dynasty (11), Silvano (8), Trippi (6), Var (10) to exciting first-season sires Coup de Grace, Futura, Global View, Legislate and Louis the King.
The catalogue includes an exceptional mix of proven bloodlines, class and recent top-level form with 54 lots out of Stakes winners (incl. 12 out of G1 winners) and 43 siblings to stakes winners (incl. 14 siblings to G1 winners).
International bloodstock expert Grant Pritchard-Gordon, who assisted Kerry Jack and John Kramer with the CPYS Yearling Selection in September, praised the quality of young horses he saw during the process and added his view of the timing of the popular event.
He said: "In Australia, the Magic Millions sale is early in January and in New Zealand they have the Karaka Sale in February. I have noticed that the South African breeders' view of a yearling sale in January seems to be changing to the positive. They're starting to see the benefits."
Wéhann Smith, CEO of CTS, commented: "The 226 lots catalogued equate to roughly eight hours of selling in an ambience conducive to doing great business. We expect an intense, competitive day jampacked with bidding action, which makes for happy clients."
There will be interest from the first to the last page of the catalogue, with recognisable favourites appearing in most pedigrees:
Here are some lots to note:
Lot 1 Full sister to Champion & Horse of the Year, LEGAL EAGLE
Lot 8 Half brother to dual G1 winner SEVENTH PLAIN
Lot 29  Half sister to G1 Fillies Guineas winner JUST SENSUAL
Lot 40  Full sister to GIMMESIX (G2 winner & G1 placed)
Lot 54  Half brother to LAST WINTER (2nd G1 Sun Met, currently in Dubai to begin his international campaign)
Lot 57  First foal, by Trippi, of G1 Mercury Sprint winner FLY BY NIGHT
Lot 82  Half sister to TEMPLE GRAFIN, G3 Debutante S winner, 2nd G2 Cape Fillies Championship
Lot 91  First foal, by Dynasty, of LANNER FALCON (G2 winner, G1 placed)
Lot 95  Full brother to G2 SA Oaks winner SECRET POTION
Lot 98  Half brother to G1 Cape Guineas winner NOAH FROM GOA
Lot 129  Full sister to G1 winners WILLIAM LONGSWORD (sire) & REAL PRINCESS
Lot 131  Half sister to G1 Golden Slipper winner CHESTNUTS AND PEARLS
Lot 137  First foal, by Silvano, to G1 winner PINE PRINCESS
Lot 139  Half sister to multiple G1 winner PRINCESS VICTORIA
Lot 140  Full sister to G1 Premiers Champion Stakes winner GUNNER
Lot 152  Full sister to RIVARINE (G3 winner, G1 placed), out of G1 Met winner, RIVER JETEZ,
Lot 157  Half sister to G1 SA Classic winner ENGLISH GARDEN
Lot 169  Full brother to G1 winners ALL IS SECRET and THE SECRET IS OUT
Lot 172  Half brother to Champion sprinter & sire, CAPTAIN OF ALL
Lot 174  Half sister to dual G1 winner THUNDER DANCE
Lot 177 First foal of G1 SA Fillies Classic winner SIRENS CALL
Lot 182  Full brother to G1 SA Fillies Sprint winner SOMMERLIED
Lot 184  Full brother to CHIMICHURI RUN (G3 winner & G1 placed), out of G1 winner SPICED GOLD
Lot 194  Uncle Mo brother to G1 Hollywood Gold Cup winner RAIL TRIP
Lot 204  Half sister to G1 Gold Medallion winner GUINESS
Lot 214  Full sister to SHE'S A GIVER (G3 winner, G1 placed)
For more information, please contact:
Wéhann Smith (CEO)- [email protected] Kerry Jack (Bloodstock) – [email protected]cthbs.com Kirsty Coertze (Sales) – [email protected]
‹ Previous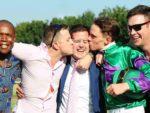 KZN Breeders Honour Their Stars