Trainers humour owners. They blame and chop and change jockeys. It's in the nature of things and just one of the survival tools in the pressure cooker of competition and dire economics that is horseracing in the 21st century.
The passing of the legendary doyen of the South African training ranks, Peter Kannemeyer, at the age of 85 on Monday after a long  illness,  has initiated a flood of fond reminiscing and reflection on a golden age where values and loyalty lived up to their literal meaning and had none of the social media and other 24/7 pressures that face us all today.
Peekay, as he is fondly remembered by even those who never had the privilege of meeting him, came from humble beginnings in the mean streets of Brooklyn to train champions for wealthy international owners.
A former heavyweight jockey, Peter Kannemeyer latched on to the services of a young apprentice indentured to Colin Palm in 1969 and the passing admiration of a good seat demonstrated by a fresh faced youngster called Garth Puller, was to spawn one of the longest trainer-jockey associations in world racing history – one that only ended 23 years later when Puller moved North to join Hilda Podlas.
Today Garth trains his string of 70 horses out of Summerveld. He is known as a man who mentors young riders and gives them chances. He also tries hard to apply many of the Peekay principles.
"It was only after some years that I realised the true value of having a Peter Kannemeyer take me under his wing. So I do try hard with some of the young guys and this game is so much about confidence and self-belief. You cannot ride with any purpose as a jittering nervous wreck. The only thing Peekay demanded was that I didn't run wide. He didn't like that."
Puller's trademark style of the late dash from way off the pace and sneaking up the rail was something that he learnt early through necessity and applied with great success.
"As a jockey you know when you have messed up and then it's explanation time in the parade ring or from the second box. Peekay never vented like some of the other trainers. Even today, I try hard not to react in the parade ring  after the race – It's not easy, believe me! Peekay would say the cheque is in somebody else's pocket, so let's just move on. He would call me in on a Sunday morning and chat. But never ever blame. And even when we had four winners on Saturday, just don't be a minute late for work on Sunday. Yet when we had a disappointing day, he was keen to chat about how we could improve the individual horses."
Garth recalled a well documented account of him sitting in the SA Jockey Academy bus after races at Milnerton.
"I had run second again on a horse owned by the Sinclairs. They approached Peekay outside the bus – I slunk down in my seat so as not to embarass anybody. The owners wanted Johnny Cawcutt up next time. I tended to agree in my own head that the horse probably needed a stronger rider than I was then. Peekay told them that he started out without them and he would finish up without them. And to take their seven horses and try another trainer. I wasn't sure what to think!"
Garth says that the show of unbridled loyalty by a man who started out at a riding school near the Killarney Racetrack with five ordinary unsound horses who had to be bandaged every day, was underpinned by the fact that the Sinclairs, the equine insurers of the time, were good owners with good horses.
"At least three of the Sinclair youngsters had been feature placed and were promising. Peekay was standing by me at a time when he could ill afford to lose one solitary horse or owner."
"He was a man in a million. I think it was his humble beginnings that he never ever forgot. The late Alan Higgins would often chat about the way Peekay would have his back on a Saturday night at the Oranje bioscope in Brooklyn. The Ysterplaat Air Force guys were big and tough but the jockeys held their own! What a time that must have been to be alive!"

Garth says that the pressures that faced every trainer today probably made things a lot tougher than they were last century.
"We live in a much more disposable world where I think tough economic times and social media puts everybody under the constant spotlight and critical scruitiny of the whole world. It would have been interesting to see how Peekay would have dealt with Facebook chirps, for instance," he laughed.
Click on the image below to read more

‹ Previous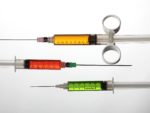 Unauthorised Vaccination – Owner Fined