South African horseracing canters towards the sunset of 2018 in a seemingly happier place than it was in December 2017.
History shows that Joostegate impaled our industry with a rusty knife through the heart a year ago.
But headed into 2019, we have a host of promising new jockeys in the proverbial driving seats, and what must be a last chance to resurrect the remnants of what's left.
Blaming Markus Jooste for our current woes is tantamount to suggesting that the loud music in the ballroom sunk the Titanic.
But the sudden shock exodus of the one-time Steinhoff boss undoubtedly shook up the sport.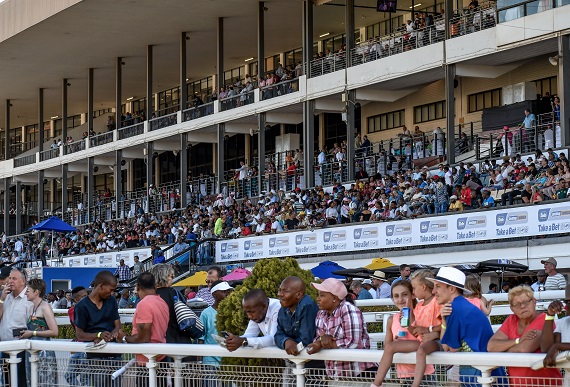 Turning this catastrophe into a positive, we hope that history will show that his departure was a much needed wake-up call, rather than the fatally devastating body blow many of us anticipated at the time.
No man – not even the iconic MJ – will ever be bigger than the game and even on one of his favourite stages, the Cape Premier Yearling, reduced to just one session next month, few will bother talking about him or miss his inflationary showmanship as the high-class yearlings strut their stuff and dreams are dreamed.
As it inevitably does after disasters, life has mostly gone on in what has been a year of escaping from denial, reality checks, market corrections, wiping the slate clean and swallowing some bitter pills.
Gone is the egotistical open cheque-book bidding in the sales arenas, the control of all power-points by Jooste lieutenants and the overall unhealthy dominance of a modern day randlord who had many asking 'how high?' after his instructions were barked.
The management changes – per chance, coincidental, or intended – that we have seen in recent months, have been widespread.
In one extraordinary week in September, Phumelela Gaming and Leisure CEO Rian du Plessis and National Horseracing Authority CEO Lyndon Barends both resigned.
Du Plessis, citing personal reasons, cleared his desk after 10 years at the helm and pledged not to sell any company shares for the 'foreseeable future'. To his credit, he was one of very few to publically declare his friendship with the fallen corporate idol.
Barends was never comfortable in the NHA hotseat. He knew nothing about the industry and took flak from all sides on an almost daily basis. In the end it was ironically his personal finances that proved to be the fatal blow.
Du Plessis was replaced by head of international operations John Stuart, a long serving stalwart who started in the tote and was no doubt rewarded for his sterling work in a very profitable sector of Phumelela's operations.
Stuart made an immediate impact, walking the Vaal tracks in advance of the Grand Heritage and establishing a commission of inquiry to look at a vital, but often poorly managed track maintenance department. He also turned up recently at Philippi after concerns were raised by jockeys and trainers about disrepair at the Cape Flats training centre.
It's not clear whether Du Plessis even knew where the Vaal or Philippi were. Talk is rife in the corridors of power that Stuart is a very different approachable character and a breath of fresh air, where it was desperately needed.
Charismatic and energetic Phumelela Sports Betting Executive Vee Moodley tendered his resignation 24 hours before the Summer Cup and steps into the Barends shoes next month.
For Moodley it's  a case of full circle after 15 years – he started out as a Handicapper and was promoted to Racing Control Manager in 2007. By the end of 2008 he was identified as the Chief Executive designate of the NHA. He is tailor made for the job and a vastly improved public and media friendly approach is anticipated in 2019.
Tellytrack CEO Rob Scott, a seasoned clothing retailer, takes over from Vee in a tough climate with race betting turnovers squeezed. Multichoice veteran Colleen Goodman takes Scott's desk in Rivonia. There have already been grumblings that the TV job was never advertised – and morale may yet take a knock as a result of that. An elementary error – possibly forced through practical pressure?
The election of no nonsense straightshooter Mike  de Kock and experienced businessman and owner Charles Savage to the RA Board this week should also hail a clean-up and a new age of delivery and accountability for the owner body.
The announcement of joint chairmen Robert Bloomberg and Mark Currie to the Kenilworth Racing Board is a move to unite and bury the conflicts of the North and South. For Bloomberg, the appointment comes at a time that Cape racing is facing serious challenges and 32 years after his Granddad Abe resigned as Chairman of the Milnerton Turf Club – after 30 years at the helm.
The WPRRA board has also seen the inflow of new young blood under the chairmanship of the innovative Jono Snaith, who has proven his micro credentials with his involvement in the L'Ormarins Queen's Plate festival. Justin Vermaak, Wéhann Smith, Craig Kieswetter and Philip Taberer make up the board.
If these young guns can't get a new generation to come racing, then who can?
So new brooms and plenty new hope. But talk is cheap. Let's do a report back here in December 2019.
Click on the image below to read more

‹ Previous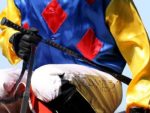 No Crop Ban!