The catalogue for the 2019 Cape Yearling Sale is now online and can be viewed at www.bsa.co.za.
Set to be held at the lavish Mistico Equestrian Centre just outside of Paarl, the Cape Sale will be held this year on 17 March and promises once again to be a top class affair.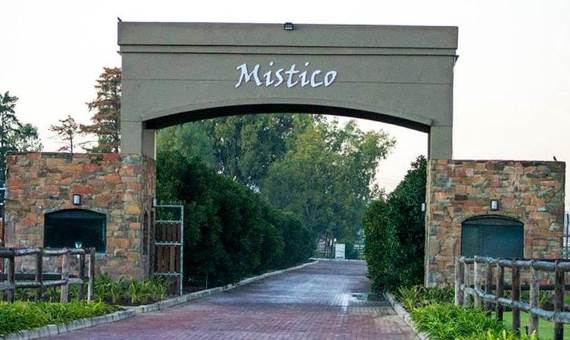 This sale is one of South Africa's best value for money thoroughbred auctions, and has a tremendous history of producing outstanding performers –at bargain basement prices.
Recent graded stakes winners sold off this sale include Doosra, Elusive Heart, Final Judgement, Green Pepper, Hack Green, Princess Peach, and Drakenstein Stud's exciting young stallion and G1 performer Gold Standard, while subsequent Gr1 Daily News 2000 hero Surcharge was a vendor buy-back at the 2016 Cape Sale.
Many of South Africa's top stallions are represented at this year's auction, with the likes of Duke Of Marmalade, Elusive Fort, Gimmethegreenlight, Oratorio, Pomodoro, Querari, Twice Over, Visionaire and What A Winter among the sires with lots on sale.
Other Gr1 sires represented at this year's sale include Black Minnaloushe, Bold Silvano,  Flower Alley, Greys Inn, Judpot, Mambo In Seattle, and Irish Champion Pathfork.
There are also a large number of exciting new sires with their first yearlings due to go under the hammer, and they include the Dynasty sired Cape Guineas winner Act Of War, Tapit's top class son Coup De Grace, Dynasty champions Futura and Legislate, Galileo's blue blooded son Flying The Flag, Galileo's top class son Global View, and the charismatic and popular Triple Crown winner Louis The King.
Among the many attractive lots on offer are –
-a Querari half-brother to the smart Tiger Play
-a Soft Falling Rain colt out of a 3 time winning ½ sister to Met hero Martial Eagle
-a Flower Alley colt from the family of current top 3yo Twist Of Fate
-a Gimmethegreenlight filly out of a G3 placed daughter of Captain Al
-a Pomodoro colt from the family of top class filly Storm Destiny
-an Act Of War filly out of G2 winner Checcetti
-a Pomodoro filly out of a five time winning half-sister to G1 performer Elusive Silva
-a Gimmethegreenlight filly out of a stakes placed daughter of National Assembly
-a Twice Over filly out of a 4 time winning half-sister to G1 winner Happy Landing
-an Elusive Fort filly out of a stakes winner of six
-a What A Winter filly whose dam is a half-sister to millionaire Trophy Wife
-a What A Winter filly out of the Oaks placed Hold My Heart
-a Querari filly out of a full-sister to champion Hot Ticket
-a Coup De Grace half-brother to the very promising 3yo Senatla
-a Coup De Grace filly from the family of Australian G1 winner and successful sire Charge Forward
-a What A Winter colt from the family of Snow Bride and Lammtarra
-a Flower Alley half-sister to Gr2 winner Rosier
-a Vercingetorix colt out of a 3 time winning daughter of Giant's Causeway
-a Captain Of All filly out of a stakes placed daughter of Var
-a What A Winter half-sister to smart Gr3 performer Indaba
-a Soft Falling Rain half-brother to former star 2yo Oomph
-a Flying The Flag colt out of a daughter of Cape Fillies Guineas winner Igreja
-an Act Of War colt out of stakes placed Seven Grand
-a What A Winter colt from the family of Pocket Power and River Jetez
-a Twice Over filly out of a stakes placed winner of six
-a Captain Of All filly out of Syringa Handicap winner Start Me Up
-a Captain Of All colt closely related to G1 Paddock Stakes winner Emerald Cove
-a Coup De Grace filly out of Oaks Trial winner Tuscan Lass
-a Louis The King half-sister to promising 2yo What You Are
‹ Previous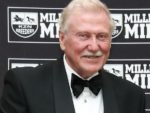 Hughes Is New KZN BC Chairman