The Sun Met day tote betting opened today and Pick 6 players will be thrilled to hear that the projected pool for the popular exotic has been revised to R10 million.
With an injection of a R2 million carryover, the Kenilworth Pick 6 boasts a a few potential bankers for the brave at heart and pocket, and is expected to prove the most popular betting option on the big day.
Tote betting for the twelve race programme opened on Monday 21 January.
Racing expert and lifetime punter William Milkovitch has kindly provided his Met day 'five cents worth', as he modestly puts it, for the information of all our readers.
Race 3
Place accumulator inclusions are IBRA, TALLADEGA, CYBER BLOSSOM, first timer TUTORIAL, VANDAH'S SPIRIT, BRANDINA,EMERALD BAND & DOUBLE ALLIANCE
BRANDINA – we won't know much about how well this filly has travelled from E Cape ?
DOUBLE ALLIANCE & EMERALD BAND small field winners….more question marks
VANDAH'S SPIRIT – I suppose a well prepared entrant.
TUTORIAL – I can't leave a Marshall 1st timer out.
TALLADEGA – My upset selection for the race.
I'm packing at least 5 in the PA. If the favoured horses all run in the first 3, then I lose out. That's just my style.
Race 4
Place accumulator inclusions are all of CIRILLO, PALACE CHAPEL, MASTAGAMBIT, SEVENTH SEA, COMANECI, TEMPLE GRAFIN & FRANK LLOYD WRIGHT.
If you believe that CIRILLO is a solid selection for the P6, then I suppose he's a ready made banker for the PA. As usual, I will add MASTAGAMBIT and TEMPLE GRAFIN
PRICELESS RULER – this horse has one of the most mixed up form lines I've seen for ages. Ran against Chimichuri Run, then against Pacific Trader (Fav for the Cape Flying), then against Bunker Hunt (Fav for Derby ?), then back to 1400 against Meraki, and then beats Vikram back up in a 1600m – Now entered in the 1200m, for the money?
I'm going to "chicken out" and pack up my Pick 6, unless I have a late premonition to go short, on one, in Race 4
Race 5
I fancy SILVANO'S PRIDE, VARDY, TWIST OF FATE and the improving MAJESTIC MOZART.
I fear that ONE WORLD is a 1400m horse for now, therefore not selected in my first 4.
However, I wouldn't leave him out of quartet bets , who knows, maybe he has improved?
For the exotic players, I would include VIKRAM in the quartets. Does anybody know how long MR GREENLIGHT has been in CT ?
Race 6
Well, here I fancy the favourite PACIFIC TRADER. It has been a while since I seen more an authoratative  win on 28th December. REBEL'S CHAMP is a real gladiator, I hope he travels down well from Joburg and runs his heart out. I will definitely include KASIMIR in everything.
My outside selection is DUTCH PHILIP and for those who play exotics I suggest you include the two new kids on the block, PRINCESS REBEL & PLEASEDTOMEETYOU.
This year I'm ignoring all of SERGEANT HARDY, TRIP TO HEAVEN & SEARCH PARTY and SAND AND SEA.
I haven't a clue about BOLD RESPECT.
Race 7
The most exciting and mysterious race on the card.
In the race that TWIST OF FATE won, many jockeys were looking around for the first 200m thinking it was a false start, so be careful. A few horses, who run here, seemed to have lost a certain amount of momentum then.
I was impressed with the manner in which BELGARION knuckled down inside the last 200m, after not been a factor for most of the race. I was equally impressed with SENATLA's run. I'm unsure if HERODOTUS (Trippi) can do a true run 2000m.
The Durban raider THANKSGIVING looks a live-wire. Again, how long has he been in CT, and/or, how well did he travel down from KZN ? I really looking forward to see him going places.
HELEN'S IDEAL is my outside selection for the race.
CHARLES, CHARLES, CHARLES…. Another Trippi, will he stay 2000m ? SANTA CLARA, a Duke of Marmalade, will stay, but is Love Supreme a good yard stick… I don't think so .
And then, just to add more spice to the race, I dare not leave out the two Dynasty's – KNIGHTS TEMPLAR & BUNKER HUNT
My two early choices are BELGARION & THANKSGIVING.
Race 8
LADY IN BLACK's second to Oh Susanna was out of the top drawer. My number one choice. Moreover, I feel the 1600m is what is best for her, for now, until the Durban season.
SNOWDANCE is my clear second choice.
FRONT AND CENTRE is my third choice.
CLOUDS UNFOLD will hopefully stay – Montjeu is Montelissima's dad, which should help a bit.
For those with deep pockets – include FRESNAYE
In conclusion, I will bank LADY IN BLACK in a few of my bets.
Race 9
I don't think LEGAL EAGLE can't win this 2000m race. Likewise, I know OH SUSANNA can't win this 2000m race. Yes, that's right, it's not an echo.
I have reservations that my first selection for the Queens Plate, UNDERCOVER AGENT, will struggle to see out the 2000m.
However, I will give him a second chance to show that he can "step up" to the plate.
My first choice is RAINBOW BRIDGE.
DOUBLEMINT remains my outside selection for this race, he clearly will stay
DO IT AGAIN is my third choice. All has been said and seen of him in the QP & JULY, so everybody knows what he can do.
When Richard Fourie won on EYES WIDE OPEN in last year's Cape Derby, he said that this is the July winner. Has he recovered enough to be his "old self "
My last wish for this race is that the patron saint of horses puts wings on MILTON to enable him to run them ragged and twice up and down Rosmead Avenue.
RAINBOW BRIDGE = 1 – UNDERCOVER AGENT = 2 – DO IT AGAIN = 3 – DOUBLEMINT = 4
Race 10
MAGNIFICENT SEVEN
BALLAD OF THE SEA
DYNASTY'S BLOSSOM
WALTER SMOOTHIE
Race 11
LUXEMBURG
PETER PAUL RUBENS
SAINT WEST
CAT DADDY
Race 12
RUSSET AIR
GOLIATH HERON
TOP OF THE CLASS
PRINCE ALFRED
WHAT A WINNER
‹ Previous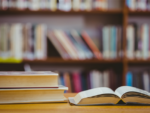 Regulator Commits To SA Breeders