Newly qualified jockey Eric Ngwane will represent South Africa at the third renewal of the International Jockeys Challenge to be held at Ngong Racecourse in Kenya on Sunday.
Horseracing in the Republic of Kenya is 114 years old this year and the beautiful country in the African Great Lakes region of East Africa will again host visitors from across the globe.
South African bred horses form a large component of the local racing population.
The challenge will again be sponsored by Britam Kenya Ltd and Zimbabwe will be aiming for their third straight win after lifting the first and second challenges.
Representing South Africa:
Eric Sazsio Ngwane
Representing Mauritius:
Dinesh Sooful
Representing Zimbabwe:
Brendon McNaughton
Representing Kenya :
James Muhindi
‹ Previous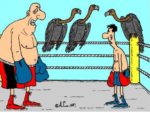 Brain Game – Or Drain Game?