Running a yard's first two year olds of the season can be a nervewracking exercise for a trainer.
In 70 seconds it can be a case of determining whether it's all duck or no dinner for the next 12 months.
Training racehorses. It's not the world's number one profession for the faint hearted by any stretch of the imagination.
They say time flies when you are having fun. The yearling's in the ring. The cheque books are waving, the good wine's flowing and the ego's are pumped.

Everybody wants the classic horse. But sober economics dictate that four-legged beauties that eat while we sleep need to pay their way. So they are on the farm for a few months and into the yard in the early spring as the Cape winter goes into hibernation.
And then the classic prospects are hopefully sufficiently forward enough 2yo's on the track – and the time to walk the walk and drop the talk is over.
Saturday's first race at Kenilworth hosts the debut of six youngsters – including three offspring of superstar Avontuur sire Var, whose 2yo's can inevitably run like the wind.
All three are entries for the Tattersalls Listed Summer Juvenile Stakes on Sun Met day – that's already a pointer in itself.
Joey Ramsden, the man who has taken R20 000 yearling Twist Of Fate to earnings of close on R900 000 in nine months, and teeters on the brink of the R5 million CTS 1600 in a fortnight, steps out his first babies of the new term.
He is a man who knows that resting on the laurels doesn't pay the bills and reinventing the wheel of fortune has to happen every new season.
"I'm more nervous when running my first 2yo's of the season than saddling the odds-on favourite for the Queen's Plate! You know in 70 odd seconds if it's going to be all duck or no dinner for the next 12 months – or worse!" chirps the charismatic Englishman, as he fields our invasive digging for information on his first-timers.
He has engaged Anton Marcus to ride the R350 000 National Yearling Sale Var filly Ibra. The jockey booking already trims the price and Var never hurts in the baby races. We have also seen that a good 2yo filly often has the edge on a good 2yo colt.
"Ibra goes well. And having Anton (Marcus) aboard always helps. My Twice Over colt Double Alliance is a nice sort and more  than capable," he adds. Not a bad buy at R150 000 off the Cape Premier Yearling Sale last year – by the sire of the moment.
"The thing is we hear whispers but we don't know really who we are up against. But I really do enjoy my duck, so one holds thumbs that both mine will be right thereabouts!" he smiles.
Vaughan Marshall gives injury returnee MJ Byleveld his first ride back after 5 months off. The Avontuur & Amms' bred Ground Control, a R400 000 Cape Premier Yearling Sale buy, is rumoured to be something of a pigeon catcher. And the Marshall stable are renowned for getting them to win early.
"Ground Control is a lovely horse and shows good speed. He may just need it," confirmed the Milnerton trainer.
The Snaith's Var colt Mister Vargus is another that jumps out of the page.
Jono Snaith said that he will be green on debut and he has not done much at home. "He is a nice type and one to follow over time. We won't be running him on Met day though," he added.
Piet Botha, who has had a quick flurry of winners from his small string after boldly starting out this term, has two in the race.
"Senor Don is a Pomodoro colt and one of the classiest horses in my yard. He will need further but  I wanted to start him up the straight. I hope to see him running on if they don't run him off his feet early. I hear there are some smart quickies in the race though," he added.
On his Where's That Tiger colt, Warrior Tiger, Piet said that it was the intention to run him in the Listed feature on Met day.
"He is quite quick but he has been plagued by soundness issues. I frankly am not too sure what to say – if he comes through it well we will go for the feature in a fortnight. But I have to watch him closely. He has shown the speed though."
So there you have it – there are ten Var progeny on the Cape Premier Yearling Sale – watch this space for our detailed preview next week.
Click on the image below, to read more

‹ Previous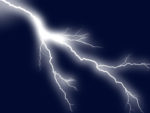 Vaal – Abandoned Again