The question will have most people jumping at a 'not likely' response with little hesitation based on the historical decline of the once great 'Sport of Kings', writes Leon Smuts.
Operators of the corporate racing model have long proven that the sport and its customer base will be milked for everything it has at the expense of owners, trainers and punters.

This is such an unnecessary and shortsighted approach with failure the only likely longer-term outcome and decline already very evident in most racing jurisdictions worldwide and locally.
Would it not be wonderful if they could be the hero's rather than the villains for once and provide racing every chance of success by investing in meaningful programs to rebuild the customer base?
For far too long the emphasis has been placed on getting existing supporters to invest more either by upping their contribution, playing more regularly, event churn or supporting more product types and this is completely unsustainable without any actual customer growth. This strategy has clearly yielded very little to enthuse about and it won't in future either. Admitting to this would be a very necessary first step to improving the situation.

Strong customer growth could be a reality if the following elements were to be included in product development.
–              Provide affordable, high payout possibility fixed cost products
–              The format must provide a full afternoon's fun and entertainment
–              Lack of skill should not be punished or prevent players from having a winning chance
–              Skill and improvements in skill should however offer an attractive and clear reward
–              Repeat play and regular and long-term participation should be promoted in the design
–              Every element should be player friendly and promote a growing interest in racing
–              Make it easier to win by less punitive rules and provide multiple winning opportunities
Operators need to recognise the vital link between customer numbers and sustainable profitability and accept that this is a long-term strategy that needs early and constant investment, but which will only produce its best results at a later stage. It is understandably hard to invest in racing given the existing circumstances but not doing so will almost certainly result in further failure.
Strategies should never only be about the immediate bottom line as so many positives will ultimately be derived from building new markets and expanding the customer base continually over time.
The operator and all other stakeholders in racing will greatly benefit from a large and growing customer base in the following manner.
–              The obvious one is increased turnover and improved take out
–              Growing numbers will lead to larger race day attendance and better visibility for the sport
–              Many casual players will become bigger players as their level of skill improves
–              Advertising revenue will grow substantially when the customer base is bigger as large numbers produce relevance that is very hard to ignore
–              Sponsorships will similarly grow with improvements in relevance
–              Word of mouth benefits will be expanded and offers very effective marketing support
–              Increased media exposure as significant numbers will be attractive to promote which will accelerate further interest
–              Increased pools over time will generate further support and improve the funding of racing for increased stakes and new owner interest.
Immediate benefits for the operator of having truly punter friendly new products will include:
–              Access to attractive new markets
–              Aggressive marketing potential
–              Better motivated sales force
–              A convincing alternative to the open bet to regain lost support
–              Future subscription income potential
–              Hybrid sports betting opportunities
–              A measurable online growth strategy
–              Immediate and sustainable growth
–              Much needed positive public relations outcomes
Will operators consider alternatives to the current product line up and will they be willing to spend on anything but immediate benefits?
Although I am not entirely convinced of this, should they decide to do so will almost certainly be richly rewarded for their efforts and all of racing will benefit from the unexpected boom to follow.
‹ Previous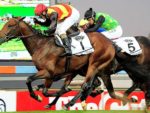 Race For The Classics!