With the weather anticipated to get into the sunny and warm reaches of 30 degrees plus, the nine races on the Flamingo Park sand today could provide some interesting tests for the faithful.
The first race is off at 12h20 and the Bipot gets under way at 12h50.
It is heartening to see how the local trainers have come to the party with comments with not a solitary 'no comment' in evidence!
First-timer/rested horses comments:
1 12:20 – ITSARUSH.CO.ZA WELCOMES YOU MAIDEN PLATE (F & M)
1 DAME JUDITH C J Lensley: Working well
13 ENCELADUS S Von Willingh Smit: Has ability but should be green
14 GLITTER BELLE S Miller: Will need the run
2 12:50 – ALL TO COME MAIDEN PLATE
13 PANORMO S Miller: Eachway chance
16 MANAFTERMIDNIGHT S Miller: Place chance
3 13:20 – BETTING WORLD – 087 741 2777 MR 78 HANDICAP
2 MASTER RUNNER J V Rugg: Might need the run
7 PETER THE WAILER L J Human: May need the run, will be running on from behind
4 13:50 – TAB PAYS THE FULL DIVIDEND, NO LIMITS MAIDEN PLATE (F & M)
11 GRANTLEY GIRL S Miller: Place chance
7 15:25 – SAVE THE DATE 4 MAY GIN & ROSES FESTIVAL MR 56 HANDICAP
9 GOLD CHALICE S Von Willingh Smit: Distance may be a bit short
8 16:00 – INTERBET.CO.ZA 0861 150 160 FM 68 HANDICAP (F & M)
1 POSTER GIRL S Miller: Will need the run
Thanks to Phumelela Publishing
‹ Previous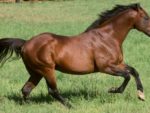 Nafaayes – No Enigma!