Jockey Nooresh Juglall has landed himself in hot water with the Stipes in Singapore over three cases of careless riding and with all three suspensions running concurrently, he will be out of action from now until up to and including 2 April.
Two of the charges occurred in consecutive races on the same day. When deciding on penalty, the stewards took into account his record, and the degree of interference and carelessness.
Juglall does have the right to appeal.
Meanwhile in Hong Kong Grant van Niekerk also fell foul of the stipes on Sunday.
He pleaded guilty to a charge of careless riding in that in Race 1 at the 350 Metres he permitted his mount Paddington to shift out when not clear of GOBI STORM, resulting in that horse being bumped and taken out onto COUR VALANT which in turn was hampered and taken out across the rightful running of ROCHFORD which was badly checked as a result of the shift from the inside.
Van Niekerk was suspended from riding in races for a period to commence on Sunday, 24 February 2019 and to expire on Thursday, 28 February 2019 on which day he may resume race riding (2 Hong Kong racedays). In addition, he was fined $20,000.
In other news, from Hong Kong, the Chief Medical Officer informed the stewards prior to racing that Jockey Callan Murray, who was stood down from riding during the racemeeting last Thursday had not been passed as fit to ride due to an ongoing hip complaint.
"A further release in respect of Jockey Murray's fitness to ride will be issued at the appropriate time."
‹ Previous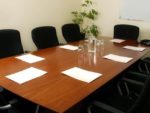 MR Appeals Panel – New Appointments