The concept of Barrier Trials are now a well established way of racing life in KwaZulu-Natal and have been in operation for fifteen months. But is the tool as helpful to Joe Punter as we are led to believe?
Barrier Trials are mandatory for first-timers and horses rested 150 days or more who wish to race in KZN.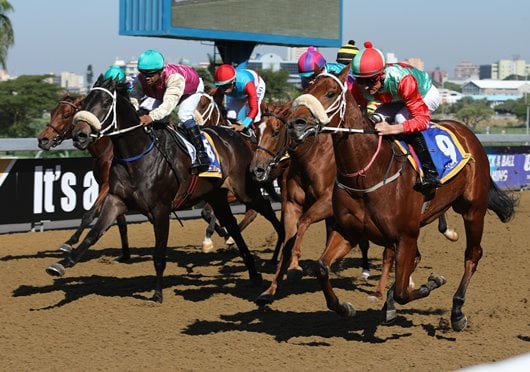 Despite resistance from certain quarters that they are really an expensive gimmick in trying times – and merely provide a nice gallop in a horse's training programme – they have stood the test of short time and have outlived the expectations of many who thought they'd fizzle and die.
In November last year the National Horseracing Authority's Arnold Hyde confirmed the introduction of drug testing for trialists – against some resistance from certain participants.
"We are trying to assimilate race conditions and are obliged to consider the best interests of the welfare of the horse, the safety of the jockey and also the interests of the connections and the racing public. We need to play an active role in the supervision of the trials as we do with racing in general," he added.
But Hyde's reference to assimilation of race conditions doesn't seem to include an obligation on the part of the trainer to ensure that the triallist is stretched or actually outwardly demonstrates any ability.
Reading an official race is an art – but now they throw a cloud over proceedings and punters are expected to find the information constructive and beneficial?
Listening to two staunch locals waxing lyrical in the post-race interview after the Scottsville first race on Wednesday, it is not difficult to understand why the trials are probably here to stay.
Trainer of the winning first-timer, Wave, Gavin van Zyl, a vastly experienced former jockey and top trainer, told interviewer and Gold Circle Director Paul Lafferty, that 'Barrier Trials are the greatest thing for horseracing'. That must be music to Laff's ears!
Van Zyl made his statement while conceding that Wave had taken it easy in his barrier trial on 30 January at Scottsville – which he won.
"That would have been a difficult barrier trial to assess. A  lot of horses were taking it easy, and so were we. So one would have to go on improvement after the trial and possibly following the money," added the experienced horseman.
Van Zyl added that barrier trials were being conducted for the benefit of the public and had a nice last outpost type swipe against any prospects of national unity for the game.
"We are trying to grow the game of horseracing. And what we do in Gold Circle country is our business."
It's good to see racing people with the backbone to at least speak their mind!
Click on the image below to read more
‹ Previous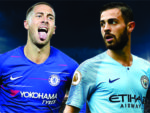 Carabao Cup Final