Coming soon to your online device of choice: a brand-new TAB betting platform offering your favourite tote bets as well as an exciting new range of fixed odds betting.
Yes, TAB is in the process of establishing a new website, Betontab, where you will be able to use your existing TAB account and password to get the best of both worlds.

This is a direct result of the numerous requests from punters who have asked for fixed odds betting options.
Betontab will offer fixed odds betting on racing, sport and numbers.
Customers who already have a TAB account, will be able to log on to Betontab using their current logon credentials, so there will be no need to re-register.
An added bonus is that Betontab will also offer live betting on a variety of sports, live racing visuals from SA and UK racetracks, and a brand-new loyalty programme.
Customers will still be able to deposit into their accounts by means of EFT, Credit or Debit Card, SiD Instant, and 1Voucher.
Betontab really will offer punters the best of both worlds, allowing them to place a TAB tote bet and a TAB fixed odds bet on one platform.
‹ Previous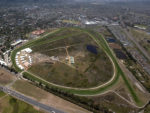 Curtain Comes Down On Cape Summer Today