The National Horseracing Authority National Board have annnounced that they have appointed the Sporting Post's Karel Miedema and former NHA Handicapper Ken Nicol as members of their Merit Ratings Appeal panel with effect from 8 February 2019.


This was announced in Friday's NHA calendar, Volume 118 Issue 28.
Both men bring plenty of experience to the table.
Ken Nicol joined the Sporting Post as a handicapper in 2005. In 2010 he was offered a handicapping post at the NHA, a position he held until March 2017.
Editor of South Africa's premier racing and breeding publication Sporting Post for the past 25 years, Karel Miedema is a widely respected handicapping and pedigree expert.
On a different note, we have noted that there is a new tendency by the NHA to issue warnings for certain offences.
We enquired about this fact with NHA Racing Control Executive Arnold Hyde after last week's calendar was published.
"After a meeting with stakeholders it was agreed to institute a revised guidelines to penalties from November 2018 subject to Board approval. The penalties are a reflection of that," said Hyde in response to our query.
‹ Previous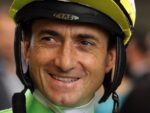 Champ Bows Out Today