The Emirates Racing Authority Stewards inquired into a report received from the Dubai Equine Forensic Unit, that the prohibited substances norketamine and dehydronorketamine (metabolites of Ketamine) were detected in a post-race urine sample taken from DOHAA (FR) at Abu Dhabi racecourse on Sunday 9 December 2018, after finishing 11th in the Al Khaleej Al Arabi Maiden 1400m.
Evidence was taken from Mr Mohamed Ali (trainer of DOHAA (FR)) Mr Khalil Dababneh (Executive Director of Al Wathba Stables), Dr Kieran Finn (ERA Chief Regulatory Veterinary Officer) and Mr Jahfar Nalakath (Dubai Equine Forensic Unit Chief Analyst).
It was established:
The Equine Forensic Unit reported to the ERA on Monday 17 December, 2018 an irregularity in the "A"sample taken from DOHAA (FR) at Abu Dhabi on Sunday 9 December, 2018.
ERA Stewards and Veterinarians conducted a stable inspection at Al Wathba Stables on Tuesday 18 December 2018 to notify trainer Mr Mohamed Ali of the irregularity, inspect the stables and obtain permission for the "B" sample to be tested at an overseas laboratory for confirmation.
During the visit to Al Wathba Stables, Stewards were made aware of a gelding operation having taken place in the stables on Wednesday 5 December, 2018, where Ketamine was used to anesthetise the horse concerned.
Confirmation of the "B" sample having been analysed and confirmed as containing norketamine and dehydronorketamine, was received from the Hong Kong Jockey Club on Wednesday 9 January, 2019.
Treatment diaries show that both the gelding and DOHAA (FR) were treated with a specific medicine on the same day the gelding operation took place.
Subsequent to the gelding operation, it was likely that stable staff moved between the stall where the gelding took place and the barn where DOHAA (FR) is stabled.
Dr Finn and Mr Nalakath gave evidence that that it is possible that the positive sample could have resulted from ketamine or norketamine and dehydronorketamine being inadvertently transferred between the gelding or its surrounds, to DOHAA (FR) by stable staff or veterinarian.
Upon notification of the positive sample to DOHAA (FR) Al Wathba Stables has extensively tightened its procedures involving drug storage, sick and/or treated horse management and the introduction of staff working in the veterinary clinic to not interact with horses in training.
Mr Ali pleaded guilty to a charge under ERA Rule 95AAA 2 in that on Sunday 9 December 2018, as the licenced trainer of DOHAA (FR) he presented that filly to compete in race 1 at Abu Dhabi racecourse in the Al Khaleej Al Arabi Maiden (1400m), where it was subsequently found to have had administered to it the prohibited substances norketamine and dehydronorketamine, as evidenced by analysis of a post-race urine sample.
In determining penalty Stewards took notice of a number of factors including the probable cause of the positive sample being contamination caused by the transfer of ketamine or norketamine from the horse that had been gelded on 5 December 2018, that Mr Ali has been involved in racing for approximately 40 years and licenced as a trainer and assistant trainer in the UAE for 17 years with no record existing of Mr Ali having breached any Rules during that time. However Stewards also note the lack of suitable stable procedures that may have prevented a cross-contamination event from occurring, as well as the need for a penalty to include a deterrence factor designed to act as a warning to both Mr Ali and other Trainers in the UAE that positive samples will not be tolerated by the ERA.
Taking into account the circumstances of the case, Mr Ali was fined the sum of AED 50,000.
In accordance with ERA Rule 86 (ii) DOHAA (FR) was disqualified from its position in the Al Khaleej Al Arabi Maiden (1400m) at Abu Dhabi on Sunday 9 December 2018, with subsequent placings amended. Due to evidence tendered during the inquiry regarding the treatment to horses at Al Wathba Stables, Stewards directed that all treatment and veterinary records, since the start of the 2018/19 racing season, be provided to the ERA Stewards for examination. These documents have since been provided to the Stewards.
Relevant Rules
86 (ii) Where any declared runner has been the subject of an examination under Rules 8(vi) and or (vii) and has been found to have received any Prohibited Substance, the Horse shall be disqualified from that Race and from other Races as the ERA determines.
95AAA 2. Any Trainer or other Person in charge of a Horse, which is presented to Race or perform a Test, or has Raced or performed a Test which is found (upon analysis) to have had administered to it a Prohibited Substance, shall be liable to a Penalty.
Stewards Panel: Mr Taylor Wilson (Chairman), Mr Samuel Shinsky, Mr Simon Carey, Mr Ajay Anne, Mr Hamad Al Shamsi & Mr Dhahi Al-Jallaf (Trainee).
Press Release by Emirates Racing Authority
Ed – AED 50 000 equates to approx ZAR 186 000 at current rates of exchange
‹ Previous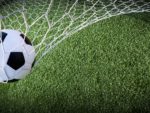 The Fuss About Futsal…