Cape Guineas winning rider Randall Simons, who suffered a shocking fall at the Vaal on Tuesday, will miss Saturday's Highveld Autumn Season opener.
"Nothing's broken. I'm disappointed to miss Guineas Day but I'm thankful to have come out of the accident so lightly," he told the Sporting Post on Friday.
Simons hit the turf heavily just before the finish line when his mount Combat Muster fell after breaking down. Combat Muster was making his run and had only two horses in front of him when he came down inside the 100m.
The Mike de Kock first choice rider was lucky to escape as he fell in the face of the finishing stampede.
Combat Muster broke his left front leg and was humanely euthanased.
Simons was discharged from hospital after x-rays and a scan.
Still suffering from lower back pain, Simons saw a specialist on Friday and after further diagnosis it was suggested that he take a short break.
He has been replaced on his mounts for Saturday.
He expects to be back in the saddle next week.
‹ Previous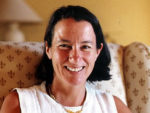 Susan Rowett Joins NHA Board