While there is still plenty of racing left in the 2018-2019 South African racing season, thoughts will soon start focusing on potential Equus Awards contenders. One category which often proves tricky, and occasionally controversial, is the title of Broodmare Of The Year.
Sarah Whitelaw writes that in 2019 there are already a few mares whose progeny have ensured that they enter the mix for this much sought after title. Halfway To Heaven does look a likely winner, given that her sons, Rainbow Bridge (Gr1 Sun Met) and Hawwaam (Gr2 Dingaans, Gr3 Tony Ruffel Stakes), have both won graded races this season, and both look likely to add further to her Broodmare Of The Year claims.
Among the South African based mares who have notably enhanced their credentials this season,  a few stand out, such as:
Halfway To Heaven (Jet Master– Pas De Basque)
By deceased seven times champion sire, and increasingly successful broodmare sire, Jet Master, the Gr3 Prix Du Cap winning Halfway To Heaven earned nearly R500 000 on the track but has proved an even more effective producer than she was a racemare.
This mare has been represented by only two runners, namely the Met winning Rainbow Bridge and the hugely talented 3yo, Hawwaam ,who looks a Gr1 winner in the making. Between the two, Rainbow Bridge (Ideal World) and Hawwaam (Silvano) have already earned over R4.3 million and there should be more to come. Another tribute to Halfway To Heaven is that her two star sons are sired not only by different stallions, but by sires who hail from different sire lines altogether.
Alignment (Alzao –Scots Lass)
Alignment, who never won a race but did run a close second in the Gr3 Prestige Stakes as a two-year-old in so doing producing a level of form higher than many mares currently at stud in this country, joined an elite list of mares to have produced more than one Gr1 winner, when her 3yo daughter, Front And Centre (Dynasty), won the Gr1 Cape Fillies Guineas this season. The classy Front And Centre joins young Ridgemont Highlands sire, Potala Palace (Singspiel), as a Gr1 winner produced by Alignment, with Potala Palace having captured the Gr1 Premier's Champion Stakes as a two-year-old. Alignment, whose son, Streak Of Silver (Silvano), won the (Non Black Type) November Stakes this season, has a total of nine winners to her credit thus far and is also granddam of international graded stakes winners, Excellent Result (Shamardal) and Midnight Crossing (Dark Angel). A number of the mare's daughters have since joined Alignment at stud, and her influence looks set to continue further.
Aquatint (Peintre Celebre – Sakieh)
A daughter of one of the greatest French champions of recent times, the regally bred Aquatint, whose granddam is G1 Prix de l'Abbaye winner Sigy,  won three times on the track, but has proved far more successful since retiring to stud.  Aquatint, whose Trippi son, Afrikaburn, won the Ge1 Durban Golden Horseshoe in 2014, was represented by her second Ge1 winner this season when her son, Kasimir, captured the Ge1 Betting World Cape Flying Championship on Sun Met day. To date, Aquatint has four winners from five runners with her other foals including Ge2 Glorious Goodwood Peninsula Handicap second, The Slade (Philanthropist). Her Arc winning sire, Peintre Celebre, has proved to be a superb broodmare sire, with his daughters having thrown over 50 stakes winners, including such Gr1 winners as Red Cadeaux (Hong Kong Vase), Talent (Epsom Oaks), Gathering (Railway Stakes), Protectionist (Melbourne Cup), Nutan (Deutsches Derby), Vadamos (Prix du Moulin) and Pakistan Star (QE II Cup).
Intriguingly, Aquatint is inbred to top miler, leading sire and outstanding broodmare sire Habitat, who is widely regarded as one of the finest broodmare sires of recent years.
Former Eastern Cape star, Stormy Appeal (Kilconnel), has proved consistently successful since she retired to stud. The multiple stakes winner was represented by her fourth stakes winner, and first graded stakes winner, when her 3yo daughter, Storm Destiny (by Dynasty), won the Gr3 Three Troikas Stakes this season. Interestingly, all four of Stormy Appeal's stakes winners were either sired by Fort Wood or by the latter's outstanding sire son, Dynasty.
Former Gr3 Pretty Polly Stakes winner, Jalberry, a regally bred own sister to last season's Broodmare Of The Year, Strawberry Lane (Jallad-Taineberry) – whose daughter Redberry Lane won again at Turffontein on Saturday, is, unlike her full-sister, yet to produce a Gr1 winner, but she has still proved a very effective broodmare in her own right.
She produced her second graded stakes winner when daughter, Love To Boogie (Trippi), won this season's Gr3 Diana Stakes, and Jalberry is also granddam of this season's Gr1 WSB Cape Fillies Guineas runner up, Silvano's Pride (Silvano). Jalberry's previous winners include Gr2 Golden Horseshoe winner, Purple Diamond (Var) and the smart Singapore performer, Mr Fantastic.
While the likes of Stormy Appeal and Jalberry are yet to produce a Gr1 winner, and as such won't qualify (at the time of writing) for the Broodmare Of The Year title, all of the mares mentioned above continue to make their mark on the South African turf.
‹ Previous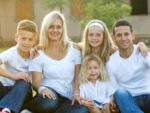 Happy 50th For Sunday, Anthony