Three more horses at Donald McCain's yard have tested positive for equine influenza, it emerged on Friday, including Raise A Spark, who ran at Ayr on Wednesday.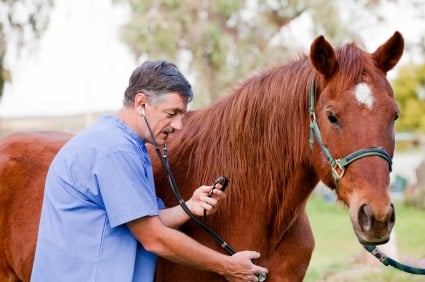 Three horses from the trainer's Cheshire stables had already been revealed late on Wednesday to have contracted equine flu, while Rebecca Menzies reported three horses showing signs of the virus at an isolation yard at her Stockton-on-Tees stable.
The BHA revealed in a statement: "Of the samples that have been returned so far, three further positive results for equine influenza have been reported, all from the original affected yard.
"This means that in total six positive tests have been returned from the horses tested so far from this yard. Of the four horses from this yard who competed at fixtures this week, one has returned a positive sample so far – Raise A Spark, who competed at Ayr.
"The test on this runner relates to a sample taken the following day, and the horse showed no clinical symptoms on raceday.
"It was in anticipation of this risk that the decision was taken by the BHA to restrict movement of horses on a precautionary basis at the yards of 120 other trainers who competed at these fixtures, and to suspend racing until Wednesday at the earliest.
"This action was taken to mitigate the impact of any of the runners which competed at these fixtures being found to be infected by the virus."
The BHA also revealed there was another suspicious case relating to a runner on the all-weather this week, which has led to another 50-plus yards being locked down.

The stable in question had runners at Newcastle on Tuesday and Wolverhampton on Wednesday, the BHA said, and Menzies was represented at both meetings.
She said in a statement on Friday: "We have today, together with the BHA, taken the precaution to submit test swabs for analysis to the Animal Health Trust in Newmarket as a precaution following the sickness of three horses stabled in an isolation yard on our premises.
"At this stage we've not received the results, our horses in training all appear healthy and thriving, and I fully support the actions of the BHA. I look forward to a swift conclusion for our industry so we can get back to providing enjoyment for so many."
The BHA's statement said: "A separate suspicious case – which has not yet been confirmed as a positive sample – has been identified at another yard.
"No links have been identified between this yard and the original yard. This yard had runners at the fixtures at Newcastle on February 5 and Wolverhampton on February 6, and as such the BHA has taken the further precautionary steps of placing all 54 yards of trainers who also had runners at these fixtures on hold and initiating testing of horses from these yards.
"The BHA is working closely with the Animal Health Trust in order to manage the logistical challenge of providing sufficient swabs and handling the volume of tests being sent through the facility, considering testing of a total of 174 yards is now taking place.
"It will not be possible to test every horse from every yard before the end of the weekend, but we'll work with trainers to identify any priority or risk horses and ensure they're tested. This will all form part of the picture that's built in order to assist decisions that will be made on Monday."
Around 20 trainers in Newmarket are locked down, including Phil McEntee, who said on Friday: "The BHA have told me that I'm on lockdown as some yards that had runners at Wolverhampton on Monday also had runners at Newcastle on Tuesday night. I had runners there and there could be cross-contamination.
"I believe the same applies to Wolverhampton on Wednesday and it will involve many yards. I've had my vet here to take some nasal swabs. I've been out on the Heath as normal today but been told to come out only at 12.30pm tomorrow."
Henry Spiller said: "They've shut us down as we ran Royal Mezyan at Wolverhampton on Wednesday night, who the BHA say now was at risk. We've just sent our swabs off for investigation and have been told to exercise on the Heath after midday tomorrow."
Simon Crisford said: "We've been shut down as we had a runner, Sajanjl, at Newcastle on Tuesday night. We've been told to exercise on the Heath only after 12.30pm tomorrow."
Paul D'Arcy claimed the BHA's testing is "a reaction to reaction" and feels the sport's governing body should have been more proactive over the threat of equine flu in recent months.
D'Arcy said: "I've been shut down as we ran Come On Dave at Wolverhampton on Wednesday night. I've tested all mine this morning even though that particular horse didn't come back to the yard.
"I said to the BHA person that they knew about this six months ago and advised people only to give booster jabs. What should have happened is they should have checked their passports at the races and said if the horse hadn't had a jab in the last three months they weren't allowed into the course. This is a reaction to a reaction."
Sir Mark Prescott said: "I've been shut down as I had a runner at Newcastle on Tuesday. Vets are taking swabs and we hope to have results tomorrow.
"The horse in question has to remain in but the others will be exercised. Although we can't go on the Heath, we're lucky as we have an indoor ride."
Other Newmarket trainers in a similar situation include James Fanshawe, Michael Bell and George Scott.
James Tate reported a clean bill of health, as did Marco Botti, who said: "We were one of the first ones tested as we had a runner at Wolverhampton on Monday, but I'm glad to say we've been given the all-clear.
"We had the option to go on the Heath this afternoon but stayed in this morning. Thankfully we'll be back to normal tomorrow."
Nick Patton, director of Jockey Club Estates, said: "We now have 20 trainers in lockdown in Newmarket as James Tate and Marco Botti have come off the list after returning clear tests.
"Strings not affected can exercise on the Heath as normal but those still awaiting test results will use it between 12.30pm and 3pm."
www.racingpost.com
‹ Previous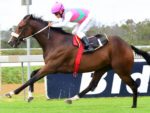 Leather Reins And Forfeits