Jockey Wayne Agrella  took a swipe in the post-race interview after the first at Fairview on Friday,  after appearing to be the victim of a lack of accuracy or muddled semantics on the part of the Stipes.
Agrella had just steered Press Release to victory for Yvette Bremner.
He had ridden the Crusade filly at her previous start on 1 February when she had finished a 7,70 length fifth on the Fairview turf.
That was her first start in over 6 months and she had hung both ways.
"The Computaform states in the comments after that last run that the jockey had been warned. I know nothing about being warned and was almost taken off by the owners after they saw that."
It appears that the Stipes had merely questioned Agrella.
The Computaform's comment of 'jockey warned' may not be an accurate reflection of what actually happened – but was it a misrepresentation by the Stipes of what actually happened in the boardroom?
The official report states:
PRESS RELEASE (W Agrella) was hanging both ways throughout and in view of the performance of this filly (distance 7.70   –   betting 5/1) the Course Veterinary Surgeon was requested to examine.
Jockey W Agrella (PRESS RELEASE) was brought before the Board and shown the patrol film of the race and was advised to ride his mount out to the end of the race in future.
So was he questioned about the ride?
Was he advised what to do in future?
Or was he warned?
The Sporting Post has requested a comment from the National Horseracing Authority.
‹ Previous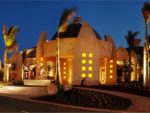 Sibaya Entries Open