Following consultation with representatives from the NHA, the Highveld programming committee and the Racing Operator Phumelela, amendments with regards to Assessment Plates were made and came into effect from the racemeeting of 2 March 2019.
Please click here to read the information
Assessment Plates were introduced at Turffontein and Vaal racecourses on a trial basis from August through November 2018 at the request of a group of Highveld trainers and many other industry players nationally, led by Mike de Kock.
"We believe in trying something different. These plate races can only assist the handicappers in making more informed decisions in arriving at merit ratings for horses who win within their first few starts. This way we can have less debate," said De Kock.
‹ Previous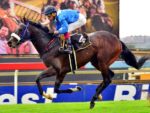 July Weights – And See!