When Callan Murray matter-of-factly said he used to clock up around 200 rides a month as an apprentice jockey in South Africa, jaws dropped all around the Kranji apprentice jockey's classroom.
The South African whizz kid gave a talk to 11 Kranji apprentice jockeys last week, sharing experiences – good and bad – he has had in the last six years.
While two-time Singapore champion jockey Wong Chin Chuen may command an average book of 40-50 rides a month, the norm is a lot less for rookies, some as low as three to four.
That was just one of many stark contrasts between Murray's time as an apprentice and the local boys, but at no time was the affable 22-year-old being a showboat.
The winner of over 370 races, including a handful at Group level, talked ruefully of his recent slump during a stint in Hong Kong – before he switched to Kranji in Singapore.
In his first visit to Hong Kong, at the end of the 2016-2017 season, he took the place by storm, landing the Gr3 Sha Tin Vase with 89-1 Lucky Year and the Group 3 Premier Plate with another long shot, Horse Of Fortune.
The second visit? Two winners in six months of riding from August 2018.
His despair and frustration resonated with the locals gathered around him at the workshop organised by Singapore Turf Club.
Murray's take on dry spells was delivered with empathy for a common plight of jockeys – scant support and a Groundhog Day feeling of getting on top of no-hopers every week.
"I was fortunate to have a lot of opportunities as a young apprentice. I was always lucky," said Murray.
"But for the first time I had a dry spell in Hong Kong and it hit me really hard. I didn't know how to deal with it. I hate having to beg for rides.
"Back home, I did ride for some tough trainers like Mike de Kock, who was very hard on me, but he was fond of me and put me on a lot of good horses whereas here there are so few horses for so many jockeys.
"That second spell in Hong Kong was a wake-up call but it also made me keep confidence in my ability."
The boys nodded as they listened, especially when Murray spoke of his mistakes. "I made a mistake on Safeer last Sunday. We were badly held up in the straight, I went for a run when there was none, the horse got checked and we lost the race," said a contrite Murray.
"You just have to keep believing in your ability, keep working hard and hopefully things will turn around.
Murray said there was no better recipe for success than hard work – something drilled into his head at the famous South African Jockey Academy (SAJA).
"Wherever I go I always try to learn from the best like Anton Marcus, Felix Coetzee, Piere Strydom or the likes of Joao Moreira and Zac Purton in Hong Kong.
"It can be pretty tense in the jockeys' room in Hong Kong. Everybody is so quiet and focused, but it's been a great experience all the same."
Murray has thus far booted home only one winner at Kranji – long shot Ganassi – on 3 March, but as his book of rides improves he is hoping to lift his strike rate.
"I'm enjoying my time in Singapore. Things are starting to come together."
-www.turfclub.com
‹ Previous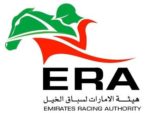 Another UAE Trainer Suspended For Cobalt