Durbanville field numbers see a marginal improvement this coming Saturday with 77 runners carded for the eight races.
Michael Clower reports on www.goldcircle.co.za that the Fillies Maiden Juvenile had received  just six entries and the Fillies Maiden only nine.
The National Racing Bureau issued a warning that these races could be cancelled if the numbers declared fell below six and eight respectively.
This comes after Western Cape trainers hit back on Saturday at suggestions that they are swamping their Port Elizabeth counterparts with their better class horses and so providing unfair competition in that region.
Cape Town trainers have increased their raiding parties since the Met, largely because there is an average of only one meeting a week in the mother city during February and March, but last Friday's Fairview fixture was the final straw for a Facebook writer, whose post led to the issue hitting the mainstream.
Justin Snaith and Candice Bass-Robinson each had two winners and Vaughan Marshall one. Alan Greeff (3) and Jacques Strydom were the only locals to get a look in.
However Mrs Bass-Robinson hit back at the criticism, telling Michael Clower:
"In the UK and in Australia trainers travel their horses all over the place. Indeed they do this in countries round the world so why should we be confined to our own back yard? In any case a little bit of competition is healthy.
"Also it's not just a matter of putting a horse on a float. It costs R6 000 just for the transport of the horse and then there is the flight for the assistant trainer."
Justin Snaith fully agreed and pointed to the positive effect Cape Town runners have on Fairview Tote turnover.
Saturday's Durbanville card is headlined by the R225 000 Klawervlei Farm Sale race brought to you by Betting World, managed only 11 runners.
That's quite surprising given the fact that over 120 horses were sold on the sale.
Final Field- Klawervlei Farm Sale Stakes
1
7
Captain Yolo
60
0
A
K de Melo
Paul Reeves
2
11
Golden Tractor
60
0
A
C Orffer
Brett Crawford
3
3
Immeasurable
60
0
A
G Cheyne
Sean Tarry
4
5
Path Of Choice
60
0
BA
M Byleveld
Vaughan Marshall
5
10
Rock The Globe
60
0
A
A Domeyer
Sean Tarry
6
1
Seventh Express
60
0
A
M Winnaar
Glen Kotzen
7
9
All About Sophia
57.5
0
A
R Khathi
Brett Crawford
8
6
Don't Be Blue
57.5
0
A
R Fourie
Justin Snaith
9
2
Jaco's Bubbles
57.5
0
A
D Ashby
Paul Reeves
10
8
Princess Nicela
57.5
0
A
L Mxothwa
Piet Botha
11
4
Tahitian Star
57.5
0
A
O Noach
Harold Crawford
Same Trainer – Not Coupled on Tote
(1,9) (2,7) (3,5)
‹ Previous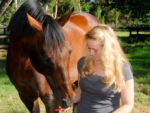 Pure Classic Silvano!