An Aussie website has asked punters to list the most annoying things about punting.
The long list includes Tipsters congratulating themselves by congratulating others. E.g. "Brilliant ride by that jockey (who just happened to be on the horse I've been tipping all week)."  "Great training performance (with that horse I mentioned was over the odds)."
Also high on the www.punters.com.au needle list was taking the field in what looks a tricky exotic leg only to watch the favourite win like Black Caviar.
Or when you've backed the winner and then get the 'hold all tickets, race review' announcement.
Tell us about your favourite annoyances!
Click on the image below to read more snippets
‹ Previous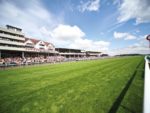 UK Racing Today