A highly strung horse returning from injury and the legal use of a sedative under veterinary advice to avoid the animal injuring himself or others has landed Summerveld trainer Garth Puller with a hefty fine.
The National Horseracing Authority has confirmed Puller was charged with a contravention of Rule 73.2.4, read with sub-rule 73.4.1.1, in that he was the trainer of the horse Ryker when a specimen was taken from this horse after it had participated in a Barrier Trial at Greyville on 7 December 2018.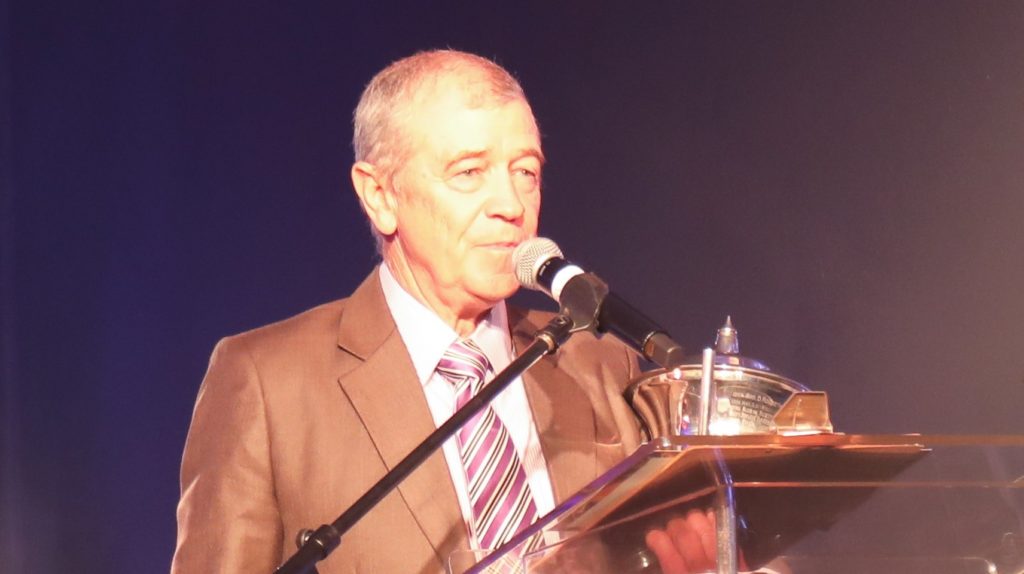 This specimen disclosed upon analysis the presence of  2-(1-Hydroxyethyl)promazine Sulfoxide (the metabolite of Acepromazine, a sedative), which is classified as a class 3 substance in terms of the Guidelines, and is a prohibited substance in terms of the Rules of The National Horseracing Authority of Southern Africa.
Watch Ryker's barrier trial:
As the trainer responsible for the horse, Puller pleaded guilty to the charge and was found guilty. The Inquiry Board imposed a fine of R34 000 of which R24 000 was suspended for a period of 12 months.
"I used the sedative under veterinary guidance. The use is recorded in the medical register. The excretion period is 3 days. Ryker was administered it 8 days prior to his barrier trial. I have now been informed that in view of the duration of the use, it is possible that this gave rise to the positive – even though we were strictly adhering to the protocols. While I am aware that Barrier Trials are subjected to testing, I feel it is time that this ridiculous situation be addressed – and the trials be scrapped."
He went on to say that far from being a tool to aid Joe Public, the trials in their present format could hardly be viewed as a demonstration of a horse's true ability.
Puller questioned what anybody's motivation would be to give a horse a sedative to manipulate it in a trial. He also said he could merely instruct his jockey to ride the horse accordingly. And he would never have subjected a highly strung horse, such as Ryker, to a 1000m gallop in advance of racing him in the normal course of events.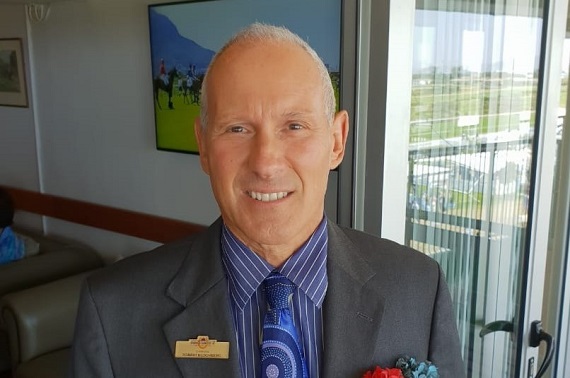 Specialist Horseracing Attorney Robert Bloomberg (pictured above) agreed with Puller.
"We are not a first world racing jurisdiction where barrier trials work and the exact rationale behind the purported benefits which was to assist punters, is in fact having the opposite effect with the only real beneficiaries being the bookmakers. The average man in the street looks at formlines. And horses being 'pulled up' and finishing unplaced and way back in barrier trials are reversing form and winning on debut after big market moves and betting coups."
He added that a perfect example is the horse Share Holder who could have easily won his barrier trial but had a rather large 'educational' run and was then backed from 10/1 – 12/10 on his debut.
Watch Share Holder's barrier trial:
"The trainer, who is the chief protagonist for barrier trials, kindly informed the public that the horse would win. But he was conveniently 15/10 already when that happened," he added.
Bloomberg said that Rule 62.1 states unequivocally that 'every horse shall be run and allowed to run to the best of its ability and on its merits'.
"Following hereon, Rule 62.2.1 states 'that the rider of a horse shall take all reasonable and permissible measures throughout a race to ensure that his horse is given a full opportunity to win or obtain the best possible placing' and in terms of Rule 62.2.3 'rides his horse out to the end of a race to the satisfaction of the stipendiary stewards'."
He asked how horses can be tested for barrier trials when the Rules are applied selectively by the NHA and as surely the very definition of what constitutes a real 'race' is not being adhered to – so can trials really be regarded as being races?
Bloomberg supported Puller's observation that a sedative is not a performance enhancing drug and would have the exact opposite effect to 'stopping a horse'.
"The horse duly won the trial unextended by 3,5 lengths and the trainer gets fined. Whilst some folk like to run around with bibles which is their entitlement, others prefer their Aussie rule books and a set of blinkers. Racing is on its knees and I'm not being melodramatic about this. Yet barrier trials and testing horses participating therein are some of the really unimportant matters focused upon which incurs further unecessary costs for the cash-strapped Operators funding the NHA. I'm led to believe that there are only a handful of KZN trainers who actually back barrier trials so maybe the time is now right for the others to stand up and be counted and say no more!"
‹ Previous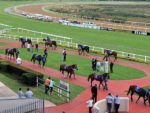 Groom Strike Hits PE